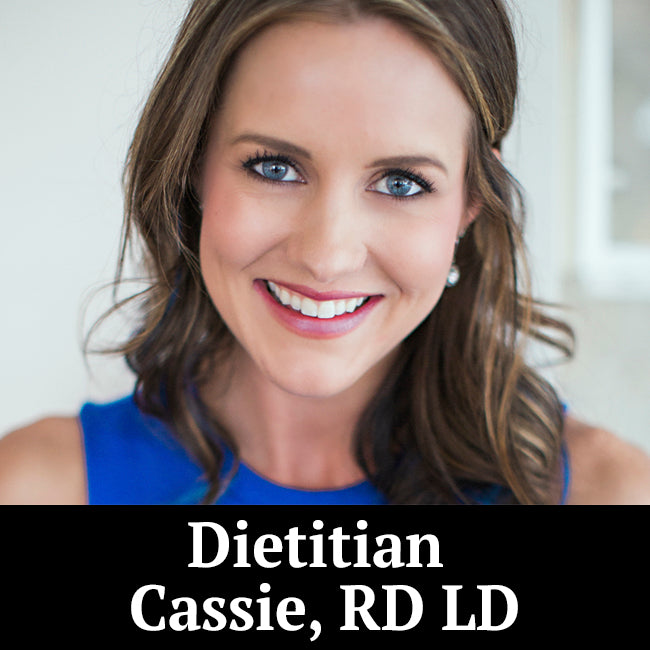 Dietitian Cassie is the founder of Healthy Simple Life, author of international bestseller Why Am I Still Fat? and transforming the way we use whole foods.
Today we learn that it's not actually all about diets, it's all about the food, real food.

It's time to stop blaming ourselves and believing their is something wrong with us. We are all individuals and we need to start listening to our bodies, as each diet isn't one size fits all.

So let's welcome my next guest to the Dr. Steven Show, the angel of all dietitians, Dietitian Cassie.


"Our eating is either stoking or smoking our metabolism." - Dietitian Cassie
Show Notes:
The reasoning behind Why Am I Still Fat?
The importance of long term weightloss
What is Metabolism… and how is food impacting it?
Cassie's personal dietitian journey
What are the hidden keys to losing weight?
Why we should take high quality supplements
The most beneficial supplements for weight loss and inflammation
The danger in FDA approved, yet not regulated supplements
How we need to consume Pharmaceutical Grade Supplements… Hint: Visit a licensed health care professional e.g. Dietitian Cassie
"You want to find out what works best for you. You're so different and a unique snowflake." - Dietitian Cassie
Fat… Why it's one of the biggest misconceptions 

A breakdown of Dr. Steven's diet 

What is PFC… and why we need to have a perfect PFC balanced diet
Yes! Avocados are not only delicious... but a great healthy fat!
The inside scoop on intermittent fasting
How we need to focus on the real foods, NOT processed foods 
Say Yes... to anti-inflammatory foods and supplements
Beware: Some gluten free products are still junkie
Guess what: Late night snacks aren't all that bad!
Listen to your body… We are all individuals and each diet isn't one size fits all
Recommended Supplements, Healthy Fats & Proteins:
Fish Oil EPA-DHA
L-Glutamine
Probiotics
Coconut Oil
Avocados
Eggs
Tuna
Nuts
Berries
"What you're trying to do is get protein, fat and carbohydrates. That perfect PFC balance." - Dietitian Cassie
Links Mentioned:
HealthySimpleLife | DietitianCassie | Twitter
"Keep it focused on the real foods. The less processed the better." - Dietitian Cassie