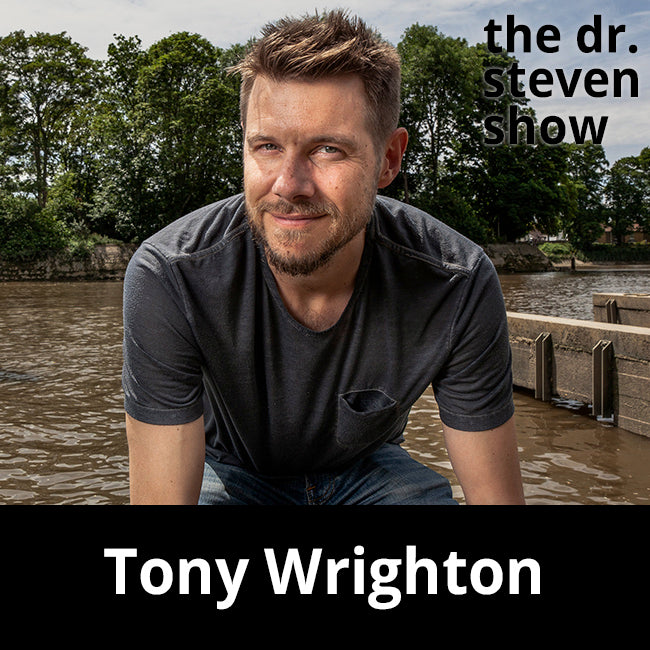 Today on The Dr. Steven Show we have a very special episode featuring Tony Wrighton, host of Zestology Podcast and author of many books including his most recently published, "When Life is a Bit Meh, You Need Energy!".
Join us as we discuss everything from the importance of energy, love and connection to overcoming the impact the pandemic has had on our wellbeing. Tony and I talk about how transformative positivity can be in relationship to cancer, Alzheimers and so many other diseases we experience.
Listen in to learn about the contributing factors to low energy and some of the ways you can overcome the feeling of "meh".
"What we understand about energy and energetic forces that come from things like love is absolutely nothing compared to what it will be in 50-100 years time." — Tony Wrighton

"Energy can mean a lot of different things. It can be quite deep when you think about the energetic forces that exist between people and how you tap into a deep sense of energy." — Tony Wrighton
Show Notes:
How to overcome the feeling of "Meh"

How Tony's experience navigating a post-viral syndrome inspired his wellness journey

Things you can do to biohack your health, environment and energy

How your thoughts, feelings, and emotions affect your immune system

The impact the pandemic has had on our wellbeing

Understanding Histamine tolerance

Biohacks from Tony's Book
"Connect at all costs. Connect like it's life and death. Because it is...isolation is deadly." — Dr. Steven Eisenberg
Links Mentioned:
Twitter | Facebook | Instagram | Tony Wrighton