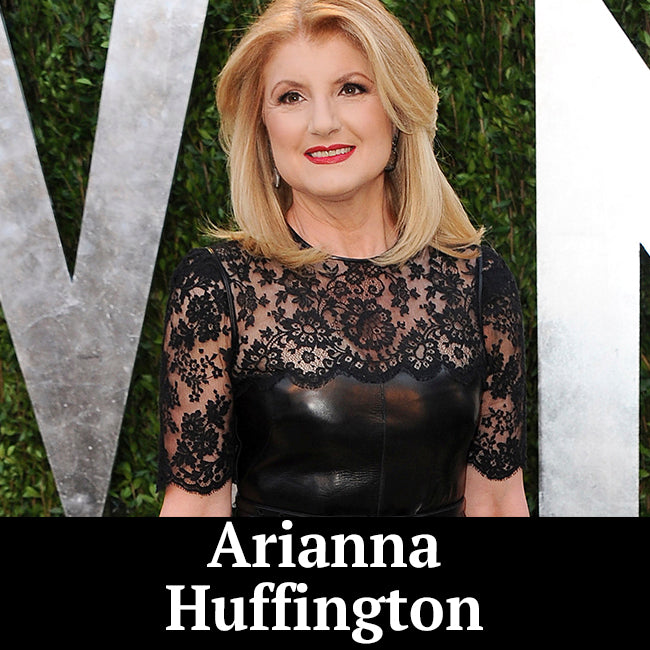 I'm so thrilled about this special episode of The Dr. Steven Show. Today I get to bring you one of my favorite people in the world, Arianna Huffington.
Arianna is the co-founder and editor in chief of the award winning online news aggregator and blog The Huffington Post. Arianna is also a brilliant author, who has just released her new book The Sleep Revolution.
Today we go deep into The Sleep Revolution, which is my new bible, so you too can join the movement.
So let's dive into it, with the one and only Arianna Huffington.

"All the new science proves conclusively, that sleep is not negotiable. If we're going to show up fully present in our lives we need to get enough sleep." - Arianna Huffington
Show Notes:
How are we all connected by sleep?
What science proves…. Sleep is NOT negotiable
It's time to put "I'll sleep when I'm dead" to rest!
Yes.... Doctors are the victims of sleep deprivation
How Arianna became a sleep evangalist.. Hint: She learnt the hard way
The importance of what Arianna's mother instilled in her about sleep
Moving to NYC and buying into the 'sacrifice of sleep'
How the medical profession is changing and finally had "a wake up call"
The history of two segmented sleeps
Why we SHOULDN'T pick up our smartphones when we wake up from broken sleep
Helpful new sleep apps: Night Shift and F.lux
The importance of micro steps
The key to a deep transition into sleep
"The vast majority of us need between 7 and 9 hours." - Arianna Huffington
Did you know that 75% of all preventable health related diseases are due to stress and sleep deprivation?
The power of the nap
How to create optimum conditions for sleep… Hint: Don't have coffee after 2pm!
Why the medical industry needs to teach 'natural' alternatives for better sleep
Do you suffer from extreme insomnia? Have you tried cognitive behavioral therapy?
Arianna's personal sleep practice
Who is Andrea Iguodala.... and how was optimum sleep a game changer?
What is The Sleep Revolution Movement?
The dangerous effects of stimulants
CPR - Compassion, Presence and Resilience
What is a CPAP?
Guess what... Getting more sleep is better for your health and SEX LIFE!
DADD - Doctors against Drowsy Driving
The Sleep Revolution Manifesto
"If we wake up in the middle of the night, the absolutely worst thing we can do is go to our smartphone." - Arianna Huffington

Links Mentioned:
ArrianaHuffington | TheHuffingtonPost
"A good day starts the night before, and a good night starts in the morning." - Arianna Huffington