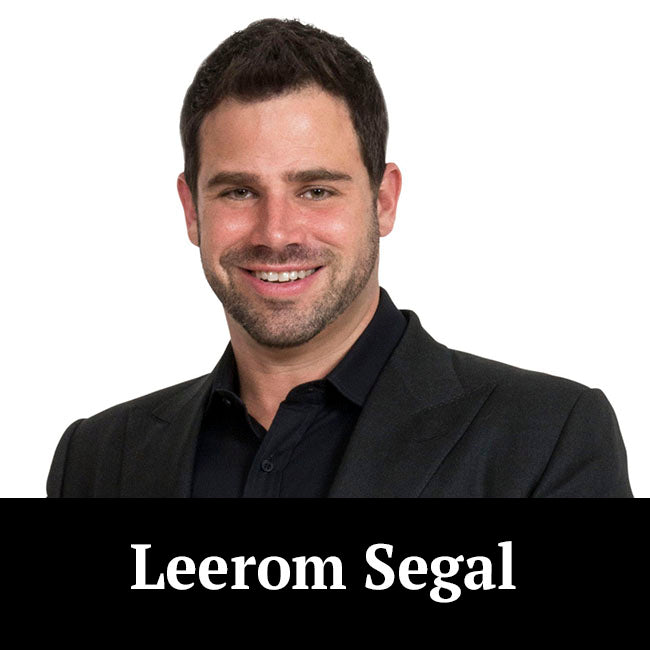 Welcome back to the Dr. Steven Show!
I hope you're ready to LISTEN, LAUGH and LEARN from the brightest minds shaping health and happiness, because today we're talking to the incredible, Leerom Segal.
Perhaps you've noticed that the world is changing. New technologies and technical innovations seem to be popping up every year.
Leerom is the CEO and Co-Founder of Klick Health. He is taking these new technologies and bringing them into the world of healthcare.
By combining art, science and technology, Leerom and his team at the Klick labs are paving the way for the future of healthcare. In today's show we look at just one of those technologies, Virtual Reality.
Enjoy the show! 
"Creativity and empathy is at the heart of everything we do." - Leerom Segal
Show Notes:
The largest independent health agency in the world
Taking modern technologies and using them within healthcare
High-touch and high-tech: A perfect marriage
Using Haptic technologies to recreate the exact tremor sensation a patient would feel when struggling with Parkinson's
Building empathy between physicians and their patients with the creative application of data and technology combined
MUSE - Inspiring with technology, art, and science
The time President Clinton spoke in Dr. Steven's hometown
What does the future of healthcare look like?
The application of Virtual Reality within Healthcare
Dr. Steven climbs inside an intestine (virtually)
Biofeedback - Connecting you to your heart
"We try to dial up the empathy in the most creative ways that we can." - Leerom Segal
Links Mentioned:
Facebook | Twitter | LinkedIn | Klick Health