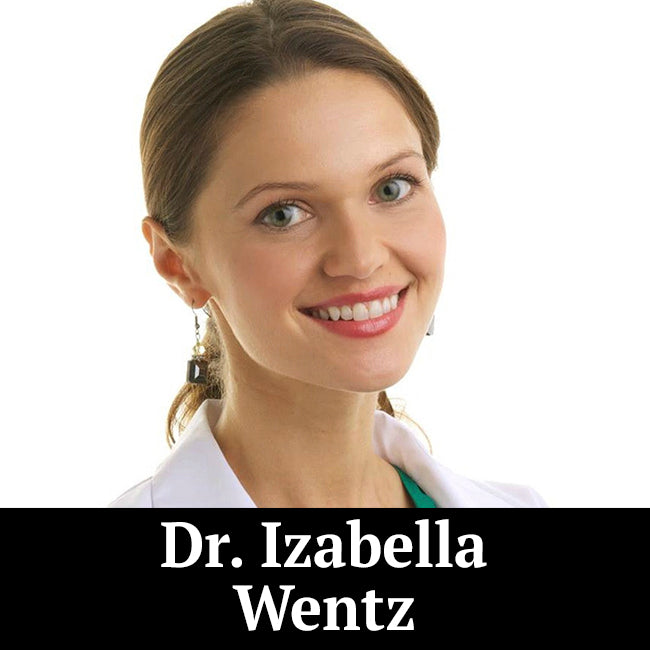 Welcome back to the Dr. Steven Show!
I hope you're ready to LISTEN, LAUGH and LEARN from the brightest minds shaping health and happiness today because we're talking to the incredible, Dr. Izabella Wentz, Pharm.D., FASCP
In 2009, Dr. Izabella was diagnosed with Hashimoto's Thyroiditis. A diagnosis that would send her on a personal journey full of discovery and revelation. Through this journey Dr. Izabella made it her personal mission to help not only herself, but others dealing with Hashimoto's.
In today's show we learn how under-diagnosed thyroid problems are, the symptoms to look out for, and easy lifestyle changes to avoid developing thyroid problems ourselves.
Enjoy the show!
"You have to be your own advocate for your health." - Dr. Izabella Wentz
Show Notes:
How often are thyroid issues diagnosed?
The root cause of thyroid issues
The number one prescribed medication
What are the symptoms of Hashimoto's thyroiditis?
How are thyroid issues diagnosed?
Tests you can do yourself at home
Dr. Izabella tests Dr. Steven's thyroid
When mental health issues aren't really mental health issues
The three peak times in a person's life when thyroid issues begin
The potato famine effect and the thyroids of the Irish
What you can do right now to heal your thyroid disease
The miracles of gluten-free
Two easy diet changes to help your thyroid issues
Dr. Steven's song for Dr. Izabella Wentz
"If you have a family history of thyroid disease, that's going to predispose you to Hashimoto's thyroiditis." - Dr. Izabella Wentz
Links Mentioned:
"Every time someone has new onset mental health issues, I highly recommend getting your thyroid function tested." - Dr. Izabella Wentz