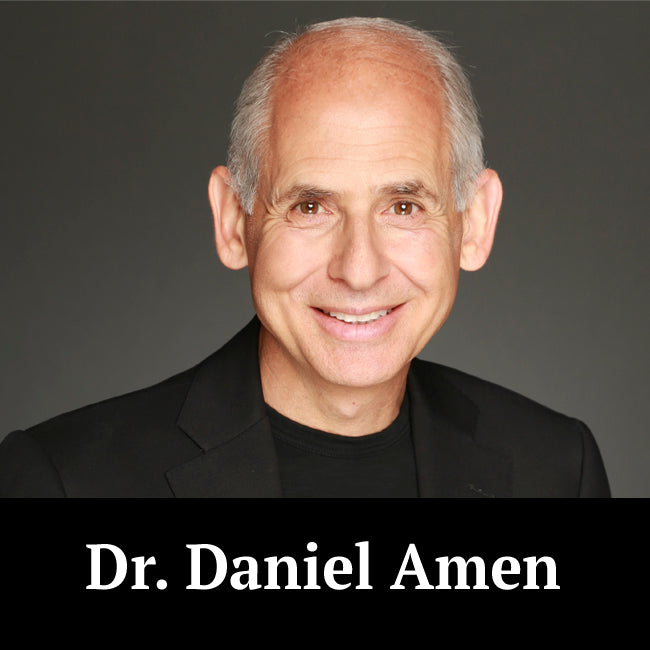 Dr. Daniel Amen is a physician, double board certified psychiatrist, and twenty-time New York Times bestselling author. 
Today we're going to talk about how to become a brain warrior. What does it mean to be a brain warrior? It means making sure that your brain won't shrink, that you live longer, and lead a happier and more productive life.  
We all have the ability to be a brain training master, but it takes a lot of work. However it doesn't have to be boring or sad! Our guest today will teach you how to keep your brain healthy, your body strong, and your spirit happy through really living. 
Thank you for joining us today on The Dr. Steven Show, now let's begin your training! 

"With a better brain, comes a better life." - Dr. Daniel Amen

Show Notes:
What you can do today to maintain your brain
Why having good blood sugar is crucial to a healthy brain
How you can keep your brain from shrinking
One of the most important daily habits you can do
Being healthy isn't about deprivation, it's about abundance
What really makes people change their habits
The three supplements Daniel recommends everybody takes
Why music is a great way to train the brain
When Daniel knew his true calling to be a psychiatrist
Should everyone have their brain imaged?
Dr. Amen's brain warrior challenge for YOU, the listener!
The benefits of making a brain warrior tribe
Why we need to laugh more
"Is what I'm doing good for my brain, or bad for my brain?" - Dr. Daniel Amen

Links Mentioned:
Check out Dr. Amen's books: 
Learn more about Dr. Amen's online brain training website MyBrainFitLife

Connect with Dr. Daniel Amen:
Facebook | Instagram | Twitter | Website