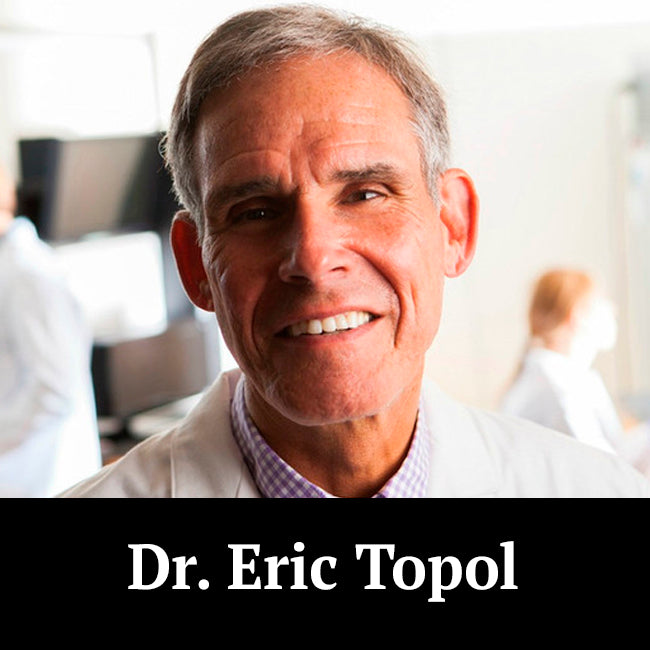 On this podcast, we invite you to LISTEN, LAUGH and LEARN from the brightest minds shaping health and happiness today.
As some of you know I write songs for my patients who are battling through cancer treatment, a sort of anthem for them to rally through the toughest days.

Did you know that recent studies show that singing for two hours makes people feel closer?
If you're seeking to connect with someone on a deep level it generally takes a significant amount of time. However recent studies show that you can create deep connections seven months faster by singing with people. This is faster than any other creative endeavor. 
Something important is happening here!
Dr. Steven is a nationally known expert who explores innovation in health care. Each week he interviews other experts and discusses the cutting edge of health care.
We are honored to introduce the first guest on The Dr. Steven Show, Dr. Eric Topol.
Dr. Topol is one of the worlds leading cardiologists, digital health researchers and the author of The Patient Will See You Now. Dr. Topol will do a heart examination on Dr. Steven in this episode. What's even more fascinating about this, Dr. Topol only needs his smart phone to perform the test.
Listen in to learn about new tools, computing, digital infrastructure, connectivity and the willingness to share data. 
You can Subscribe to the Podcast on iTunes
"Right now 1 million people have their gene sequence, it's projected that by 2025 a billion people on the planet will have their gene sequence." - Dr. Eric Topol
Show Notes:
Discussing the power of creativity
What inspired Dr. Topol's book, The Patient Will See You Now
Dr. Eric Topol's favorite innovations
What is an electrocardiogram? What can it diagnose?
Can software replace doctors?
Smart phone + Free App = Personal Cardiogram
The technology which can help you if you have an acute heart attack
the benefits of consumer patient technology
How Dr. Eric Topol's career in digital health began
Why Dr. Eric Topol moved to San Diego
What is genomics? What is a gene sequence?
The positivity of technology and connection
Enhancing intimacy and the relationship between doctor and patient
The importance of empowering patients
What is an echo cardiogram?
How to get a free high quality immediate ultrasound with a handheld smartphone device
How software and hardware are the new doctor
Crowdsourcing for rare case diagnosis
"People are starting to, with their data, do things which were never possible before." - Dr. Eric Topol
Links Mentioned: