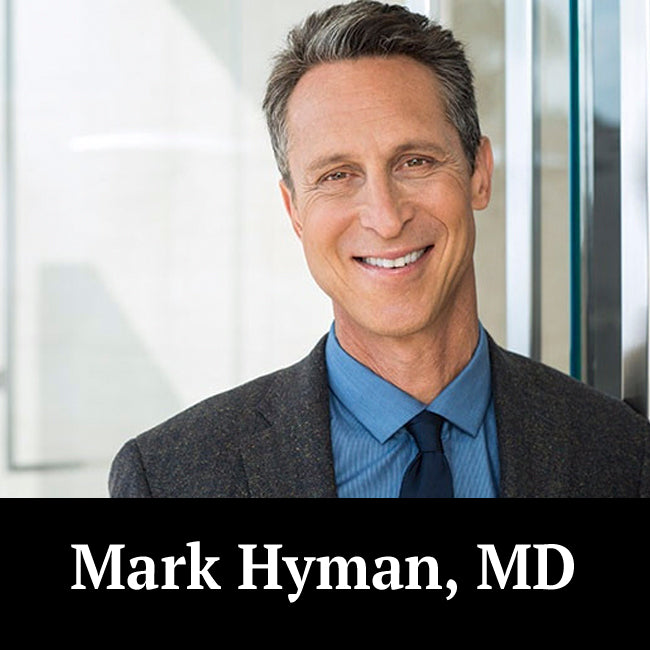 If somebody told you that you could upgrade your biological software through what you eat, would you expect it to be from the fat?
Dr. Mark Hyman is a practicing family physician and a ten-time #1 New York Times bestselling author, most recently for his book, Eat Fat, Get Thin. Mark is going to walk us through the if's, and's, and but's of a good diet, and what he recommends we eat is pretty surprising.
Check out the show to get an in-depth look at his new book and his extensive research on what's in our food and how it affects us.
Eat fat and get thin? You bet, so listen up!
"If you understand what food is, you would change your relationship with it." - Dr. Mark Hyman 
"You have the good fat, the bad fat, and the ugly fat." - Dr. Mark Hyman
Show Notes:
All calories are *not* the same
How insulin reacts to sugars, carbs, and fats
If you're fat, it's not always your fault
Unfolding the mystery and stigma of saturated fat
Why eating lots of butter could be the key to a healthy heart
No sweet fat! The dangers of a high glycemic diet
Not all proteins are created equal
The dangers of trans fat
Why most of your diet should be non starchy vegetables
What the "pegan" diet is
How restorative agriculture could bring our climate back to preindustrial age
"If you eat fat or saturated fat in the context of sugar or starch, you're screwed." - Dr. Mark Hyman
Links Mentioned:
Facebook | Instagram | Twitter | Website