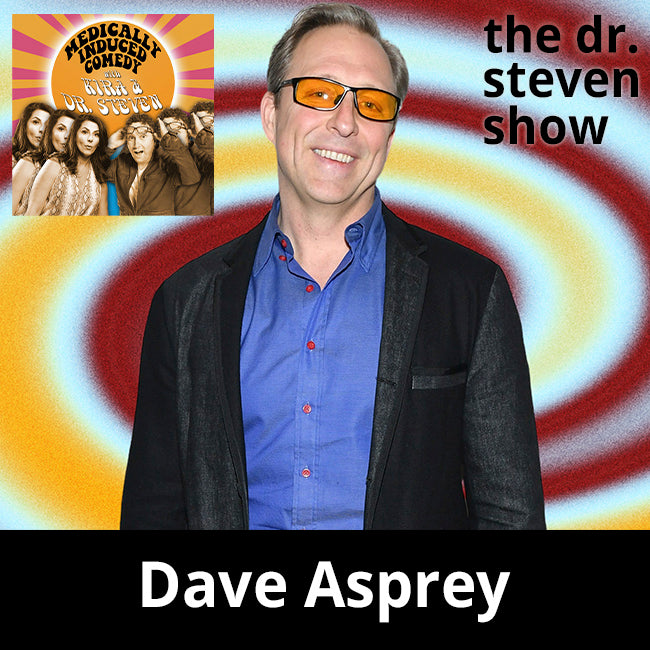 Today on The Dr. Steven Show, we have a very special episode from my new podcast (launching soon) Medically Induced Comedy, co-hosted with Kira Soltanovich. Join us as we talk (and laugh) with Dave Asprey, Founder & Chairman of Bulletproof. He is a four-time New York Times bestselling science author, host of the Webby award-winning podcast Bulletproof Radio, and has been featured on the Today Show, CNN, The New York Times, Dr. Oz, and more. Dave just published a new book, "Fast This Way: How to Lose Weight, Get Smarter, and Live Your Longest, Healthiest Life with the Bulletproof Guide to Fasting."
On this episode, we're talking with Dave about his journey to creating Bulletproof Coffee and it's origins in Tibet. He shares his earliest experience with biohacking, and talks about other biohacks that are crucial for improving health. He discusses tips for how to get started with fasting, and explains why it can be so beneficial to increasing energy and decreasing inflammation.
Dave's innovative approach to health and wellness is truly inspirational. I hope you enjoy our conversation with him as much as we did!
"Biohacking is the art and science of changing the environment around you and inside of you so that you have full control of your own biology." — Dave Asprey

"More is not always better." — Dave Asprey
Show Notes:
The story behind Bulletproof Coffee

What is fasting, and what are the different types of fasting

How do you achieve autophagy with Bulletproof Coffee

What is biohacking

How to create hormesis

What are the benefits of glutathione

Best practices for getting started with fasting

How to use biohacking during the pandemic
"Get a good night's sleep, and everything, including fasting, is easier." — Dave Asprey
Links Mentioned:
Twitter | Facebook | Instagram | Dave Asprey