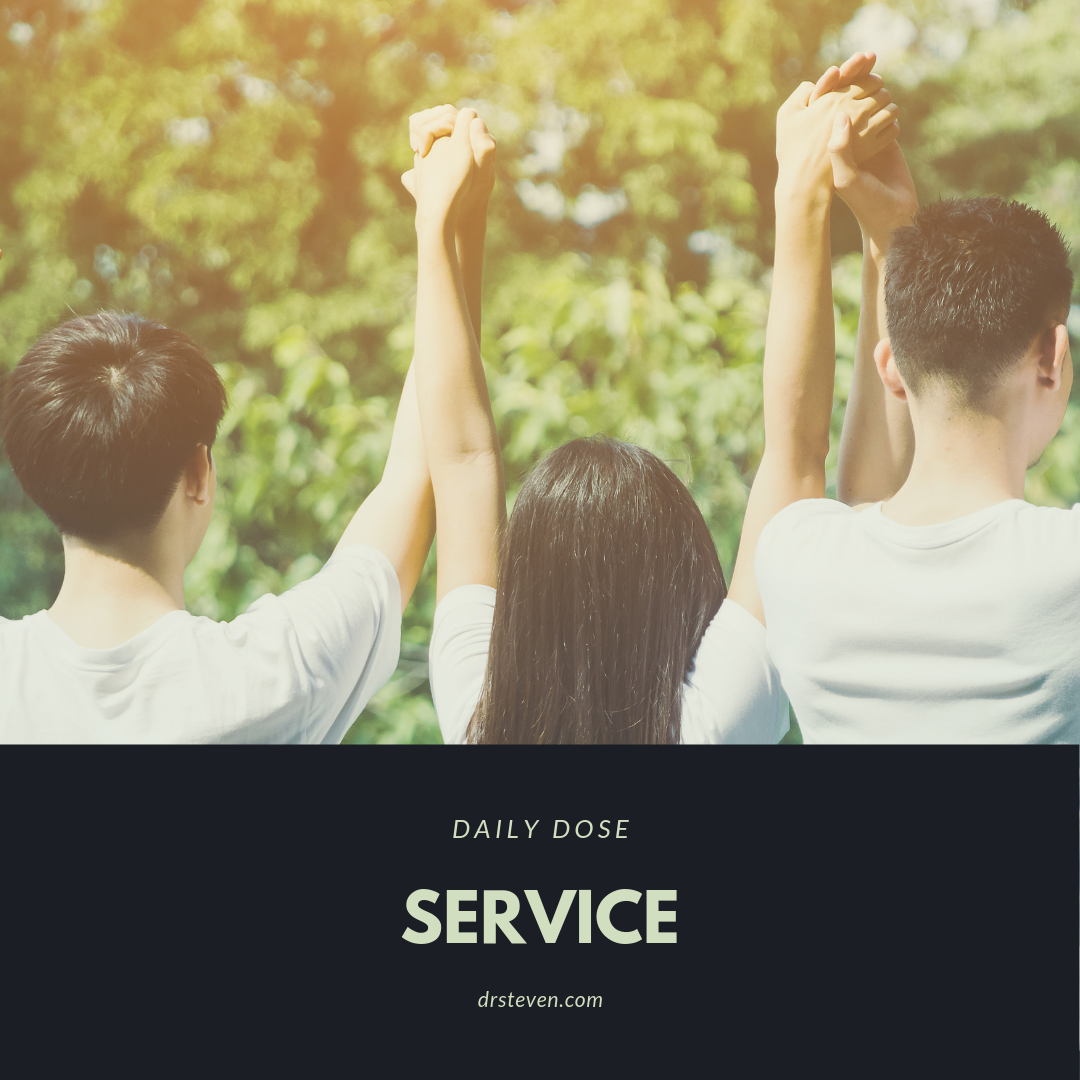 I have a question for you…
Did you wake up this morning saying, "G-d I love life...
Everything in my life is so perfect…
I make way too much money, I have way too much sex and I am at my perfect weight...?"
And I'm wondering what meds you are on!
Every day you wake up, you get another day.
But you forget to be happy for just waking up.
"Oh, I've got another day… But – oh no! Another day of work…"
Of labor.
Toil.
Exertion.
Effort.
Slog.
Drudgery.
What if you did a 180?
"Oh, I've got another day... of service.
Of gracious grind.
Of selfless sweat.
Of ecstatic, elated, enraptured, euphoric elbow grease.
In dealing with life– you get to choose how you wake up.
Be careful how you frame "another day."
Serving is a choice.
This choice can take over your life.