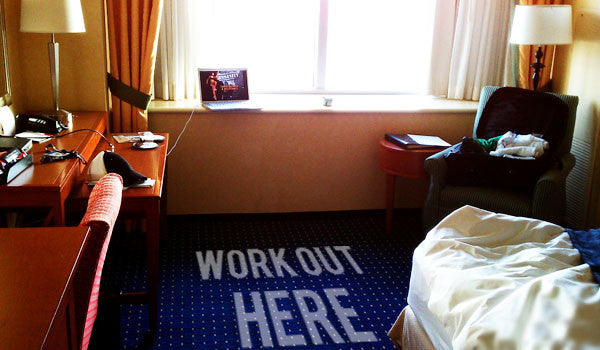 Nonsense.
We all say it.
"I'm not able to work out regularly during travel."
I've said it.
I've done it.  
Done no workouts while away.
Traveling has costs.
Traveling for work takes you away from family.
Use that time away to get healthier.
More focused.
So you're stronger in body and mind when you return to them.
Say you've booked a vacation.
You made an investment.
You paid for an experience.
Special family time.
That's good.
That's way different than paying for things.
You've invested in togetherness.
But you've also invested in yourself.
Your health.
Your family's health.
Here's the travel health challenge for the rest of us.
A challenge in thinking on your feet.
A challenge in optimism.
About the healthy possibilities within the mundane.
Biceps curls with your bag.
Air squats using your suitcase for balance.
Finding the healthier option in the airport.
Or bringing food instead of buying.
A challenge in curiosity.
A challenge in producing health from constraint.
You've got this.