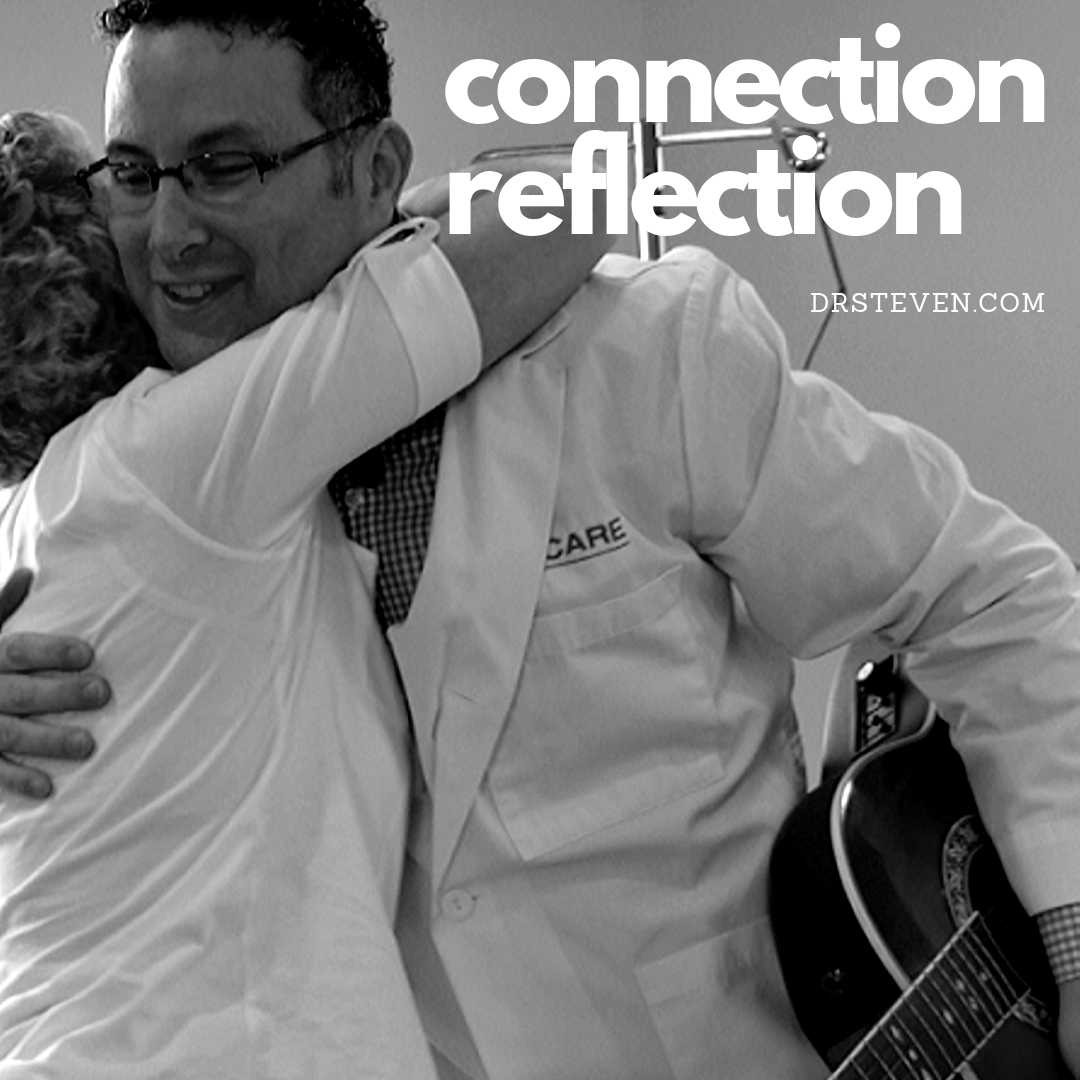 I told a patient today that connection is the best medicine.
What do I mean?
Connecting to all aspects of our health.
Being out there in the world.
Being in relationships.
In real life social interactions.
Connecting with each other.
Like we're really here for one another.
Doctor-patient relationship.
Patient-caregiver relationship.
Compassion.
Empathy.
Loving-kindness.
Being gentle with oneself and others.
Everyone has a role to play in the healing experience.
Each role interconnects with the other.
Success in healthcare is when everyone feels better -- starting with the patient.
But the ripples in the lake expand outward after the plunge.
We are all healing together -- even the doctors.
Connection is the best medicine.
Every day, I keep this connection reflection close to my heart.