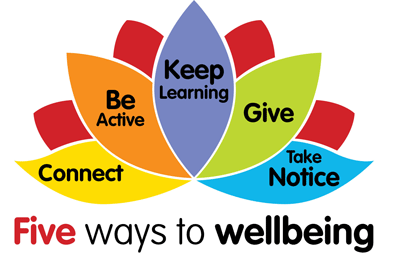 Well-being.
Merriam-Webster:
"The state of being happy, healthy, or prosperous."
Wikipedia:
"A general term for the condition of an individual or group, for example, their social, economic, psychological, spiritual or medical state."
This is not a DIY guide to well-being.
It's nothing.
Just an idea.
Is well-being just an idea too?
A state you say you're in?
That you create each day?
Each hour?
Each moment?
Social: Connect.
Honest relationships?
Economic: Give.
Freedom from hunger, the elements?
Psychological: Take Notice.
Glass half full or half empty?
Spiritual: Keep Learning.
What's the real deal with this blue ball where on?
Medical: Be Active.
Did you wake up today?
Get another chance at it?
Taking tiny steps in each of the above?
What do you love?
Do that.
When?
Now.

Create.
Do.
Well.
Being.