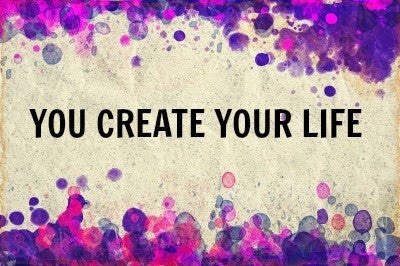 How do you create your life?
Yeah, that life.
Yours.
It's all your for the creating.
How?
Pick a moment, any moment.
Feel that?
Yeah, that.
It's a desire.
It's what you want.
GO create that.
Take the first microstep towards that desire.
Take it right now.
Really, stop reading this now.
Step.