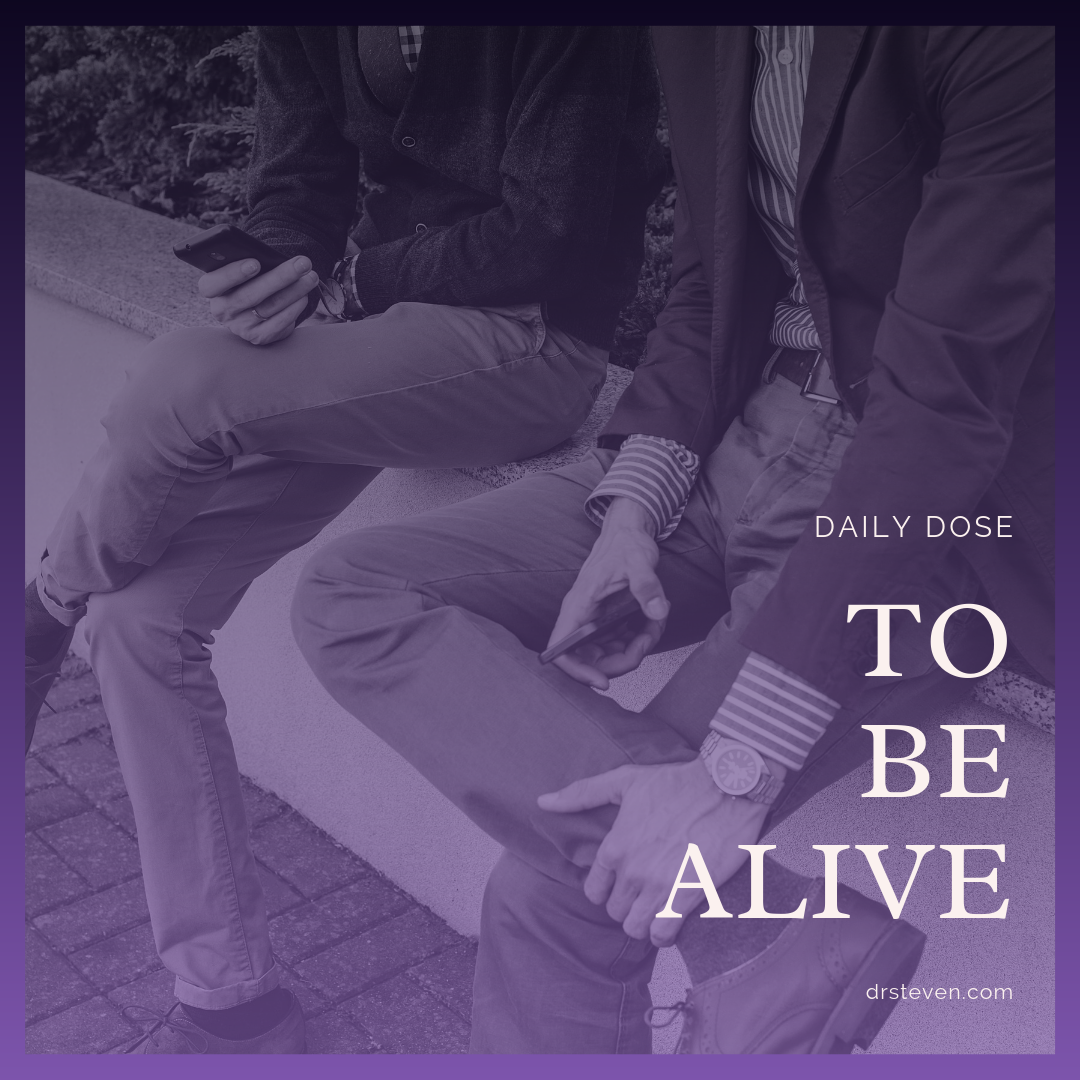 I was dying inside.
Me.
I felt like a failure.
A loser.
Me with a pregnant wife, and a one-year-old baby.
Worried sick about the breakup of my private practice.
So stressed that I developed colitis, prostatitis, migraines.
By the way – I was 33 years old!
What I had was what many of us physicians have – a bad case of burnout.
Fifty percent of us have symptoms of burnout.
That can lead to compassion fatigue.
It's real.
It's where you develop a detachment.
You lose your purpose of why you went into medicine in the first place.
Your medical career might have started out as a calling.
But now you are just going through the paces as a robot.
You can no longer see the patient for who they are.
It's a person with a disease label.
You see the disease, but not the human being who desperately needs us.
I needed resuscitation.
CPR.
Career Passion Resuscitation.
It's not just medicine.
Replace medicine with anything.
Replace patient with client.
We're all burned out.
The real walking dead.
It's time to wake up.
It's time to be alive.