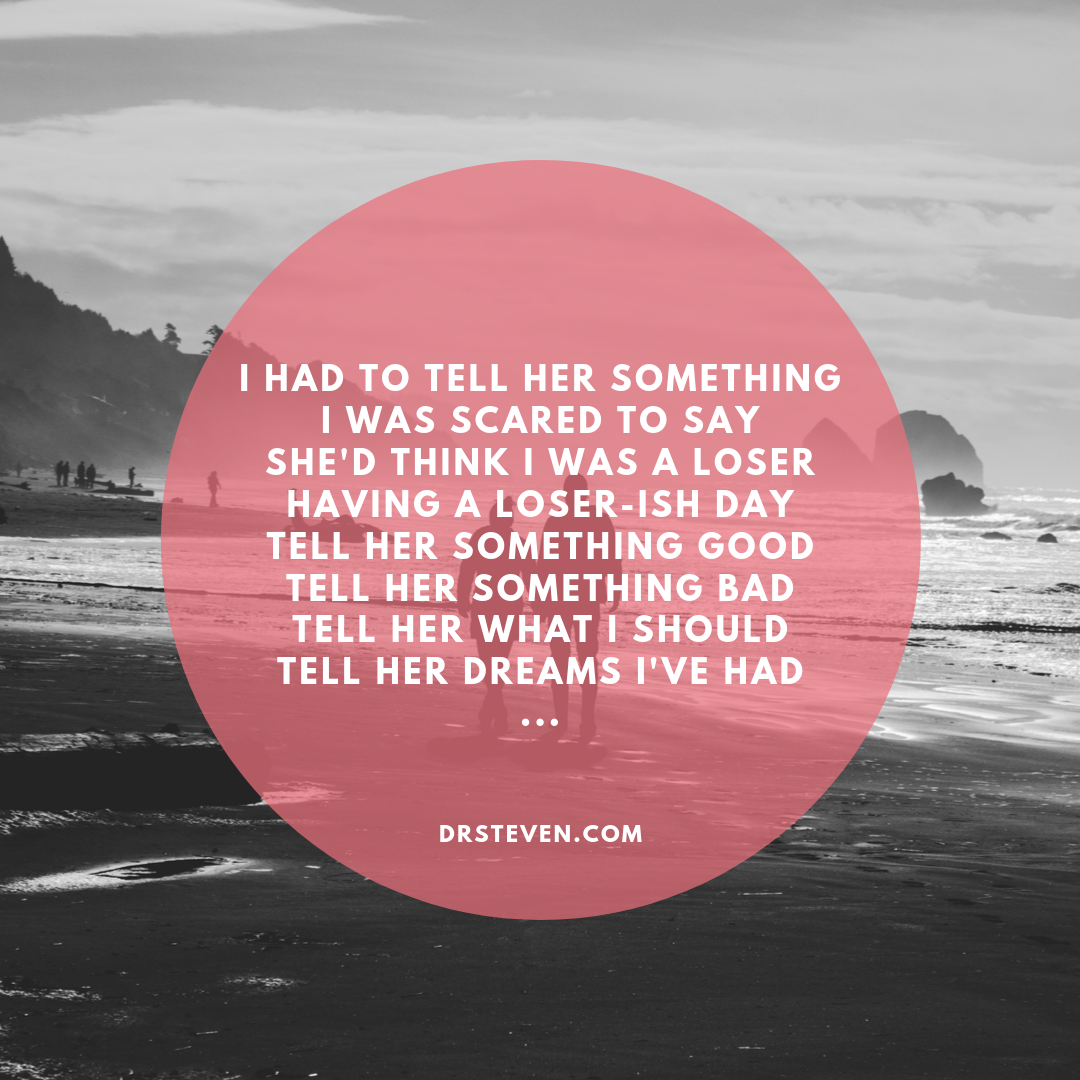 I had to tell her something.
I was scared to say.
She'd think I was a loser.
Having a loser-ish day.
Tell her something good.
Tell her something bad.
Tell her what I should.
Tell her dreams I've had.
I'm afraid I won't be good enough.
A story for the ages.
I think that you might try to bluff.
Responding like the sages.
I finally found the phrase.
Out of my mouth came words.
You didn't seem to phase.
I thought it was absurd.
You just seemed to hear.
You just seemed to get.
Listened without fear.
Gone was my regret.
'Got it' you did say.
'Got it' you did act.
Love was the new way.
Love was our new pact.
We could say the truth.
We could say what's real.
In the photo booth.
Moments we could steal.
Good enough you are.
Good enough to share.
Raise the verbal bar.
Communicate aware.
Words can bring together.
Words can tear apart.
Words can be forever.
Words can stop a start.
Listening can save.
Listening with love.
Listening is brave.
Listen from above.
From a place that's high.
A soulful blissful place.
You don't have to lie.
The truth is in your face.
A love without a judge.
No jury verdict too.
A love that just accepts.
The all that's all of you.