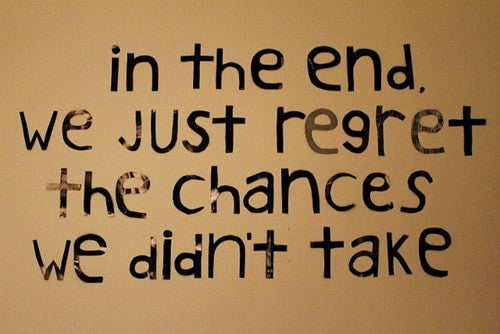 Taking chances.
Harder than we think.
Risk aversion.
Risk assessment.
Risky business
Fast times at Ridgemont High.
Huh?
Bare with me.
Taking a chance takes wanting something.
What do you want?
Write it down.
What an entire story about why you can and can't take the chance.
The first step on getting it is taking a chance.
Taking a chance on making a difference.
For another.
Make a difference for another and you took the right chance.
You took a chance on yourself without even knowing it.
Because you got what you didn't even know that you wanted.
You got resilience.
It wasn't as hard as you thought, was it?
You got innovation.
You changed.
You made a difference.
You took the chance.