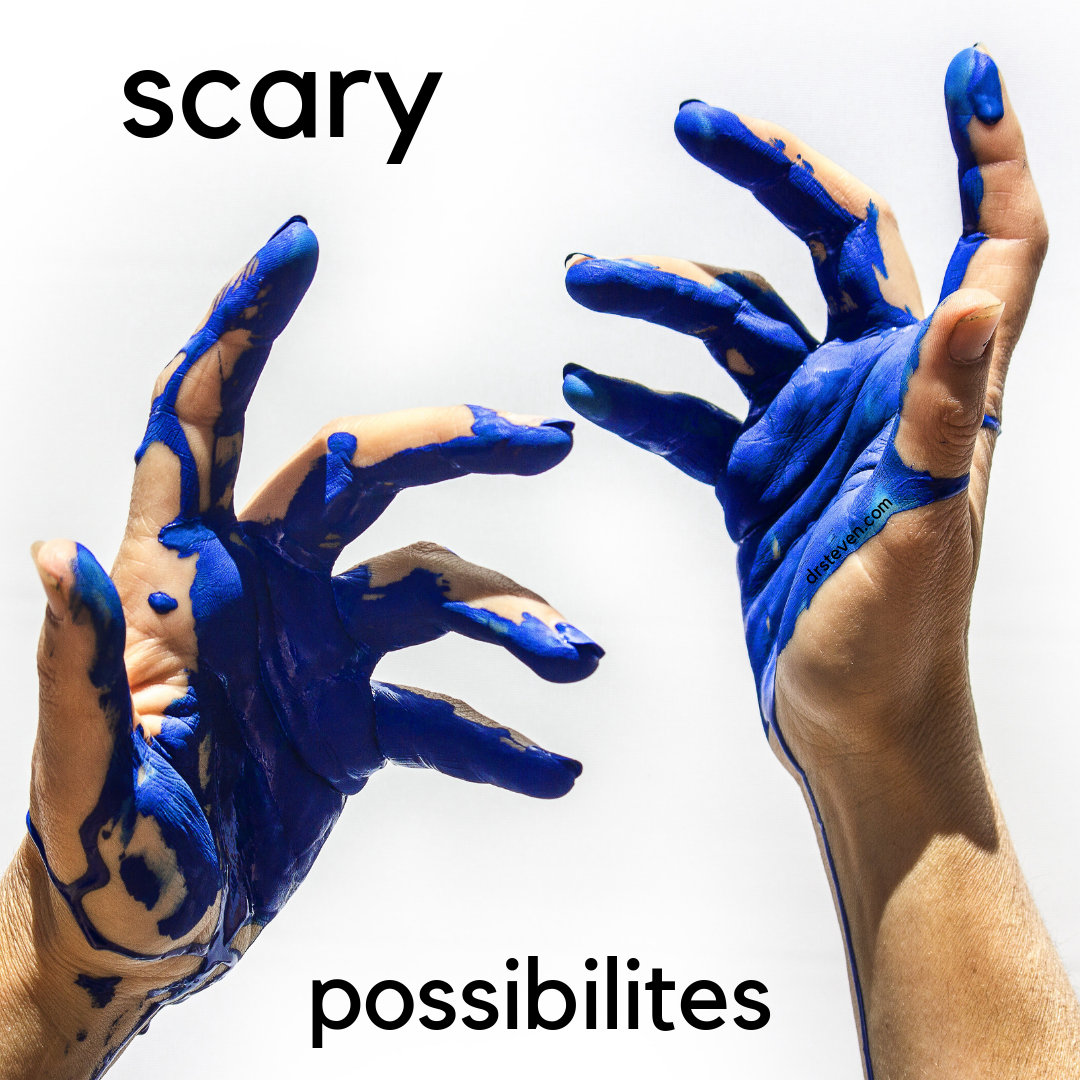 I'm a human being.
Sometimes being human is scary.
I get scared.
I'm scared of my potential.
My possibilities.
My possible future.
Of living into that possibility.
I have potential.
But I'm scared of what I might become.
Or not become.
I have the potential to be an artist.
An artist of my life.
That masterpiece I could paint each moment.
Using my hands.
Using my brain.
Using my gut.
Being an artist is scary.
To create my life is scary.
But to do nothing is even scarier.
Because I'll die with my art still inside me.
Scary.