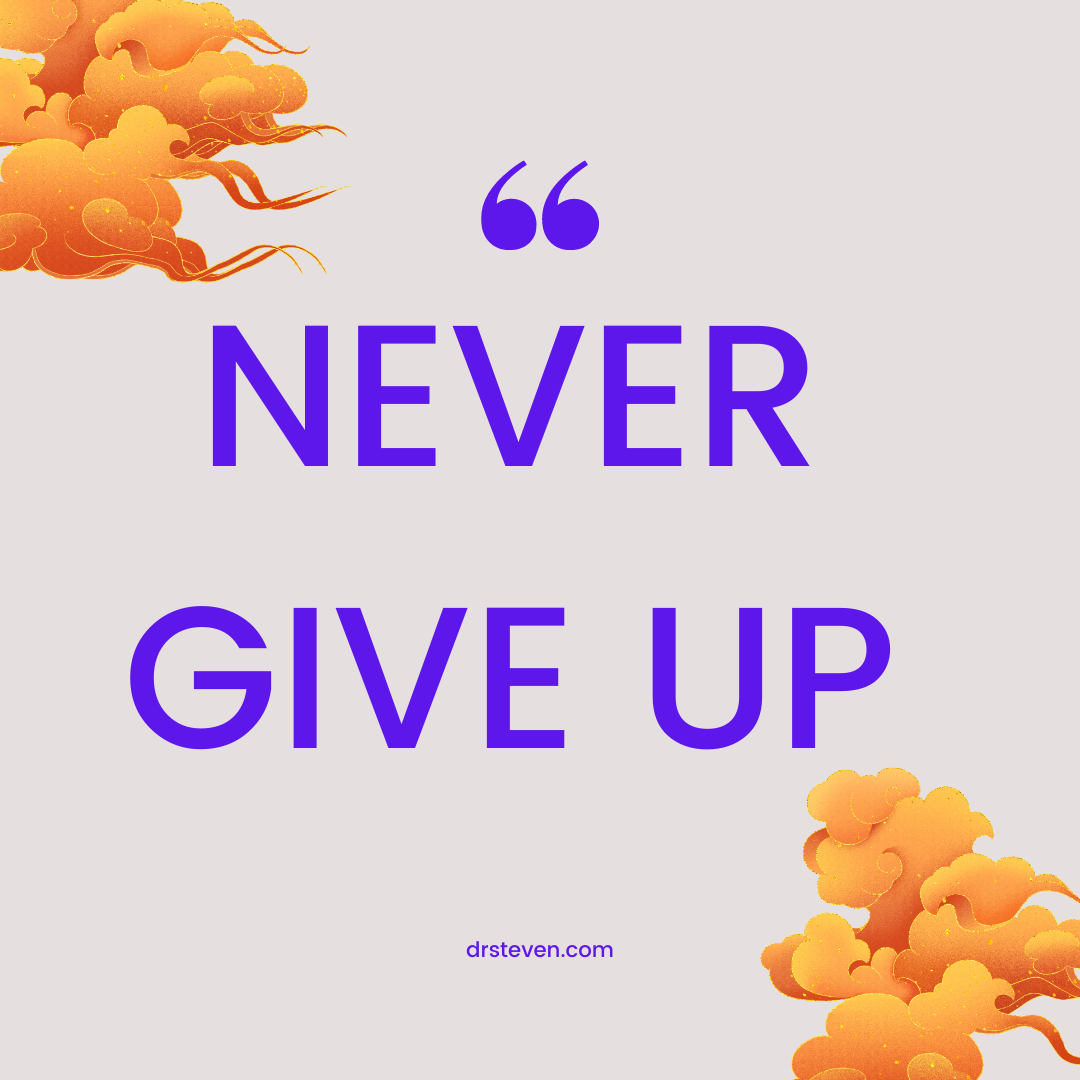 Never.
Never give up.

Today, don't give up.
Even if today was a "bad day," don't give up.
Think: "I'm never giving up."
Perhaps you "failed" at something today.
Don't give up.
Every time you want to give up.
Pause.
Find a glimmer of hope.
Find a cloud.
Find these words in the clouds.
Never.
Give.
Up.