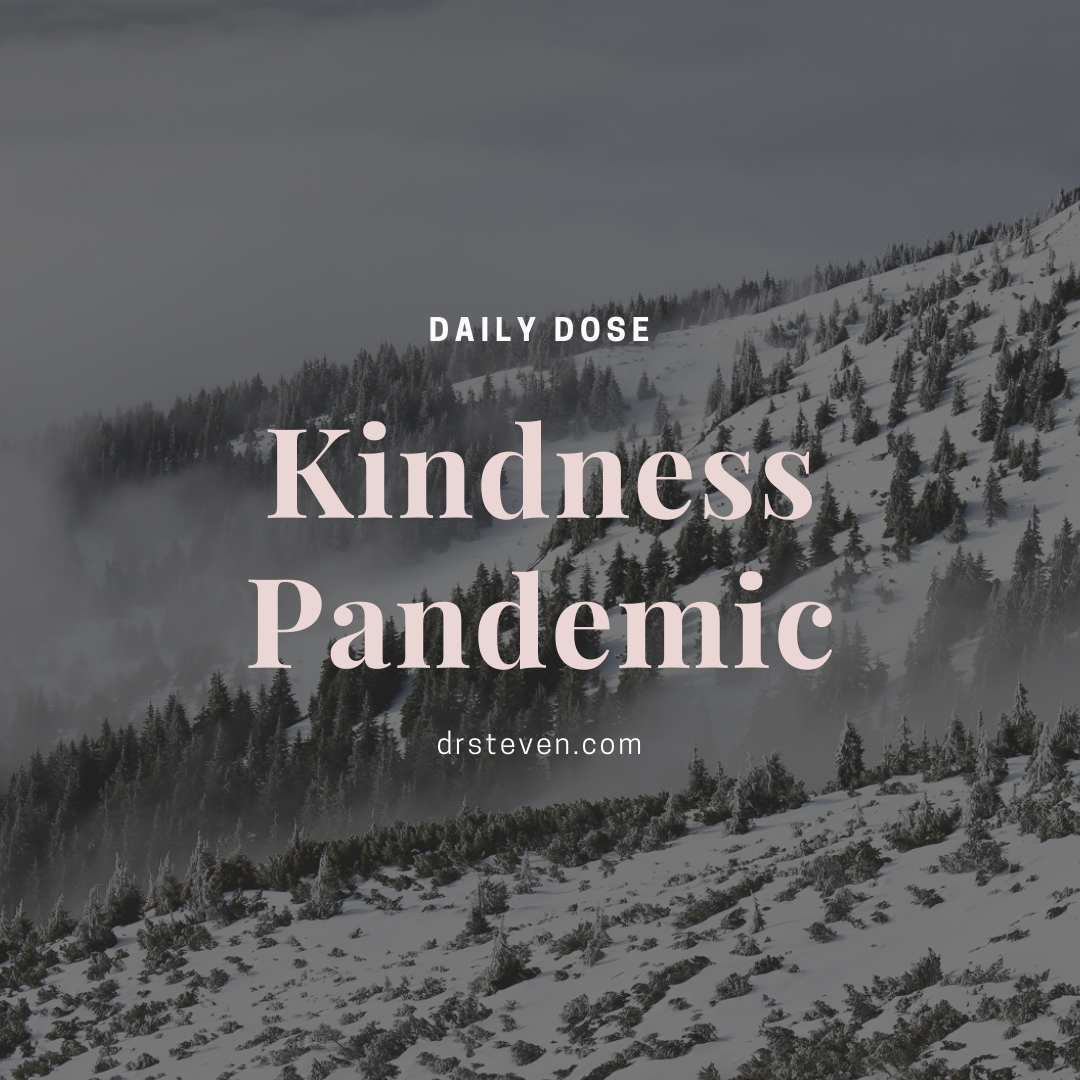 Can you feel it?
A wave of global kindness.
Crashing on shores of shared adversity.
Starting to wash over all of us.
Supporting one another.
Doctors in China donating.
Masks.
Ventilators.
Testing kits.
Deliberate acts of kindness.
Volunteering love.
Boosts immunity.
It's better to be kind.
Than to be clever.
Than to be a toilet-paper czar.
Than to be "me, my, mine."
Than to be right.
Doing kindness is the only way.
Knowing kindness without doing won't get us anywhere.
Acts of kindness are infectious.
The Kindness Pandemic is here.
There's even a Facebook group.
Share the daily dose with someone you love.