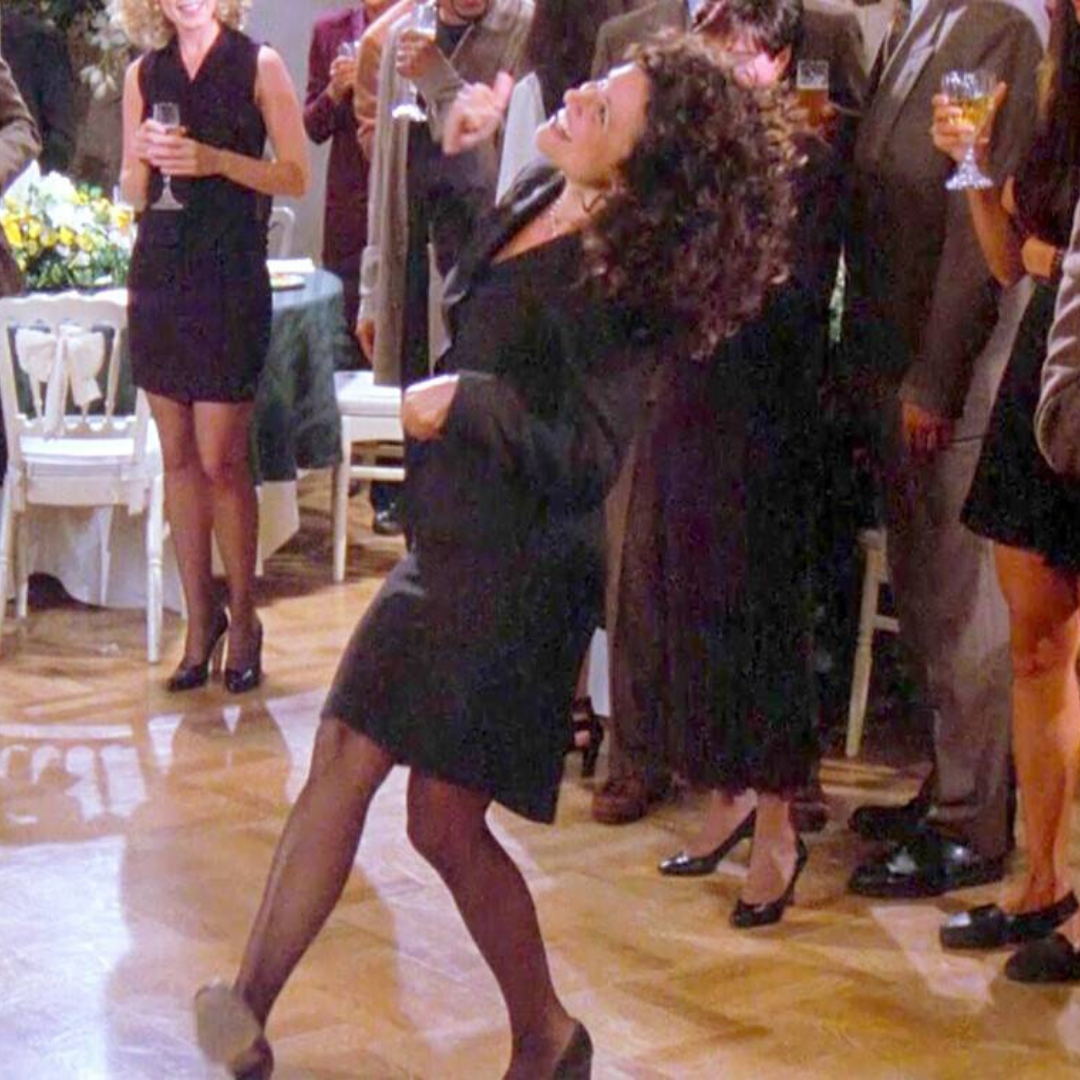 How's your home life during the lockdown?
Make it better.
Make it uncomfortably better.
Your home life really takes off when you start doing the Elaine Benes dance for each other.
Way out of your comfort zone.
Unbridled self-expression.
Every time you dance like Elaine, you bust another move out of the comfortable.
And into something entirely good for you.
Dance strengthens the immune system through muscular action.
The benefits of dance start to accumulate once it becomes a routine habit.
Schedule a recurring dance party.
Be comfortable in your uncomfortableness.
Uncomfortably compassionate.
Uncomfortably generous.
Uncomfortably silly.
Uncomfortably socially distant.
Uncomfortably kind.
Let your own Elaine Benes dance shine.
Be you.
You're home.
Who cares.
No one's watching.
Dance your loving little heart out.
Share the daily dose with someone you love.