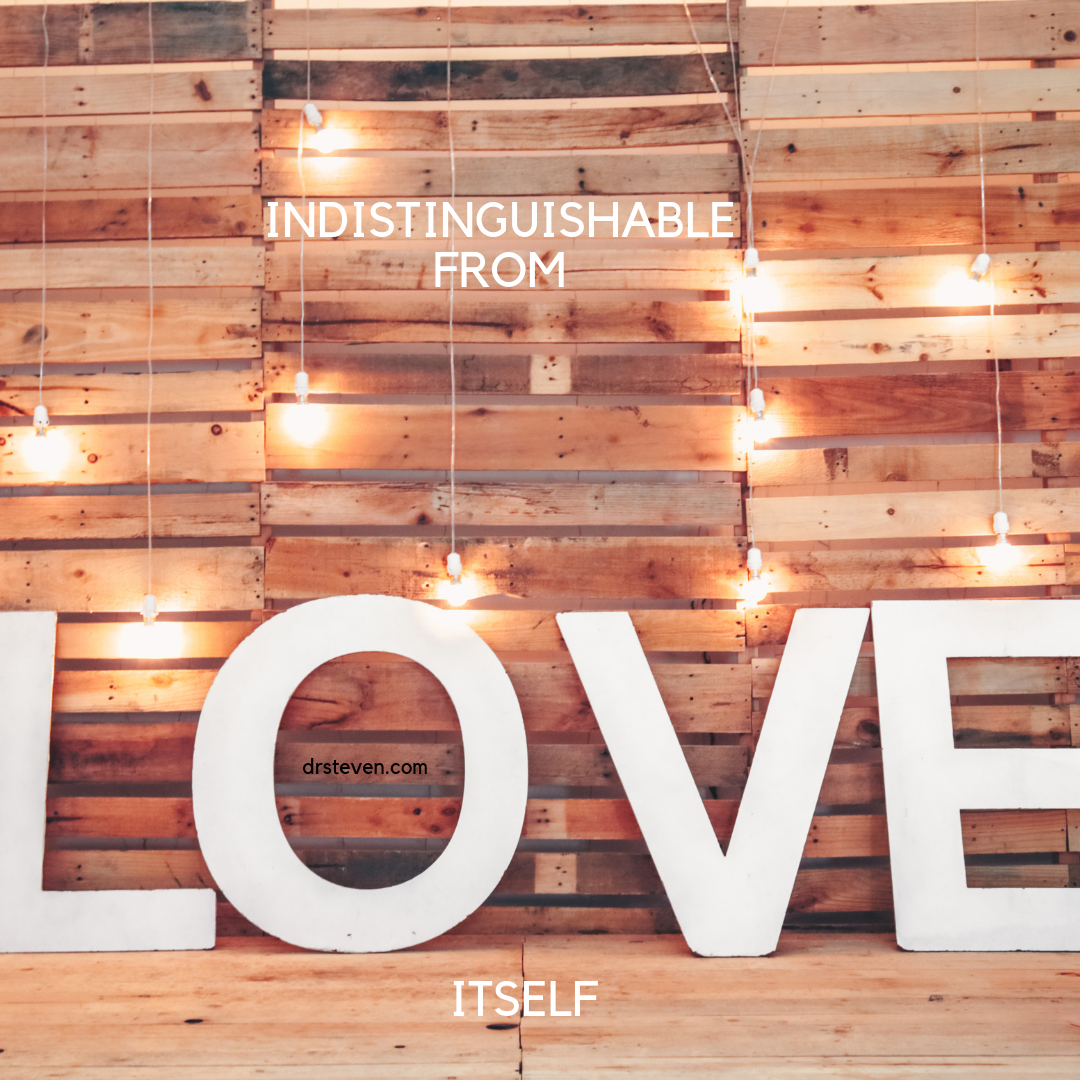 Love.
The most human of humanity's stuff.
And we have a lot of stuff.
Material stuff.
Emotional stuff.
Spiritual stuff.
What's so human about loving?
The caring.
The spontaneity.
The improvisation.
The comedy.
The laughter.
The connection.
If all you can do is love, you'll be alright.
You'll be better than just alright.
You'll be indistinguishable from love itself.