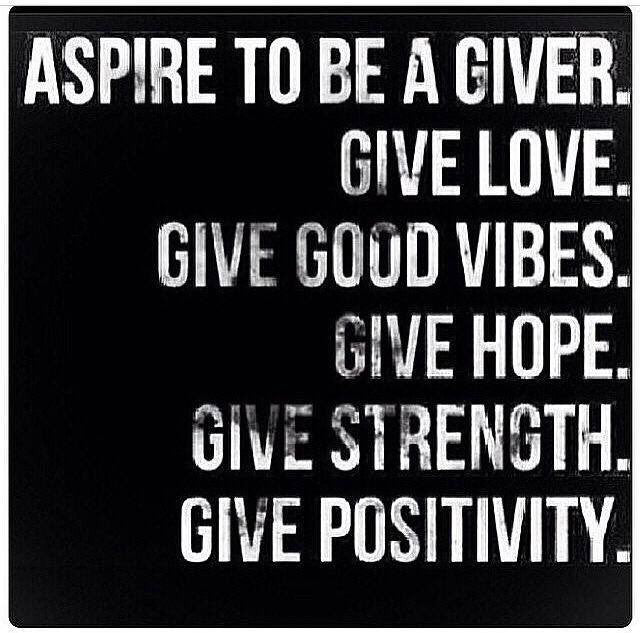 Aspire to be a giver.
Giving is hard.
Giving with no expectation of return is harder.
Giving for absolutely no reason is hardest of all.
There's so many out of the box ways to give that go unnoticed for the most part.
Give love.
Every day, give love to those you don't wanna love.
Like your boss, your colleagues, even your enemies.
Just give them love.
Give good vibes.
When someone criticizes me for writing songs with patients, I send them good vibes.
That decision is like CPR for your soul. Compassion, Presence, Resilience.
Give hope.
Give people more hope than they asked for.
They may need a little bit of hope. Give them a lot.
Give strength.
Some people just need a shoulder. A boost.
Don't forget the strength you possess to strengthen others.
Give positivity to other people.
Simply give it to them for free.
Sit down every day and picture a way to make a person smile.
Someone who really needs it.
Now receive.
Not because you gave.
But because it just works that way.
Microstep: Today, be like MacGyver and create some giving out of a paperclip and a rubber band. Give everything you have. All the time.