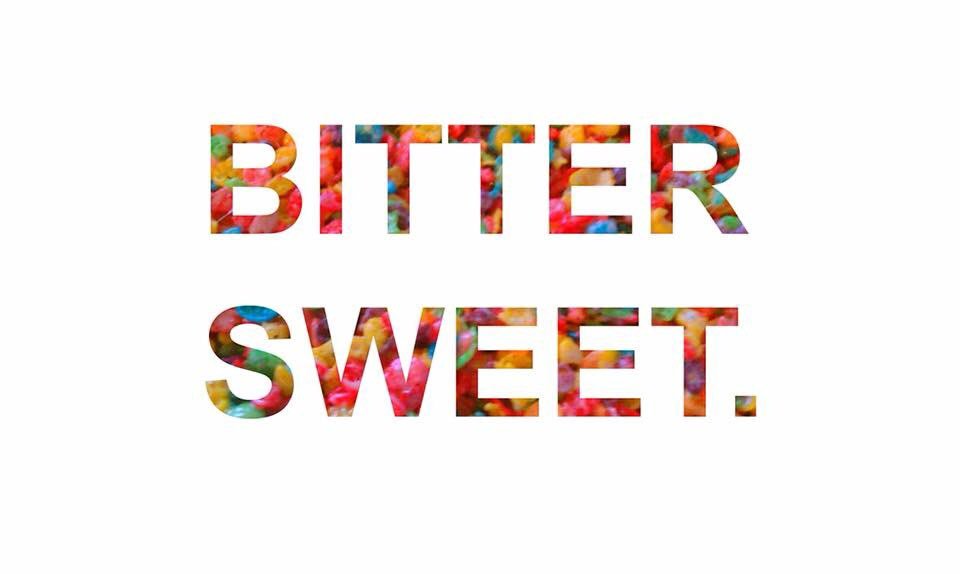 Bittersweet.
Bittersweet is better.
Both bitter and sweet to the taste.
Like bittersweet chocolate.
They say that that kind of chocolate is better for me.
Whoever they are.
There are dark chocolate health benefits.
When you eat it on a regular basis
Unsweetened is 85-100% cocoa beans.
The best dark chocolate percentage to consume.
Most find it hard to eat since it has such a bitter taste.
Don't be unsweetened.
Have some sweetness.
Just enough.
Be bittersweet.
Be 65-80% cocoa beans.
Extremely tolerable to eat alone.
Tolerable to be around.
Healthy dark chocolate is at least 70%, so this is a good form of chocolate to snack on.
It's a good way to go.
To be.
Bittersweet memories.
Such bittersweet memories of family.
Snacking on bittersweet chocolate.
Bittersweet is better.