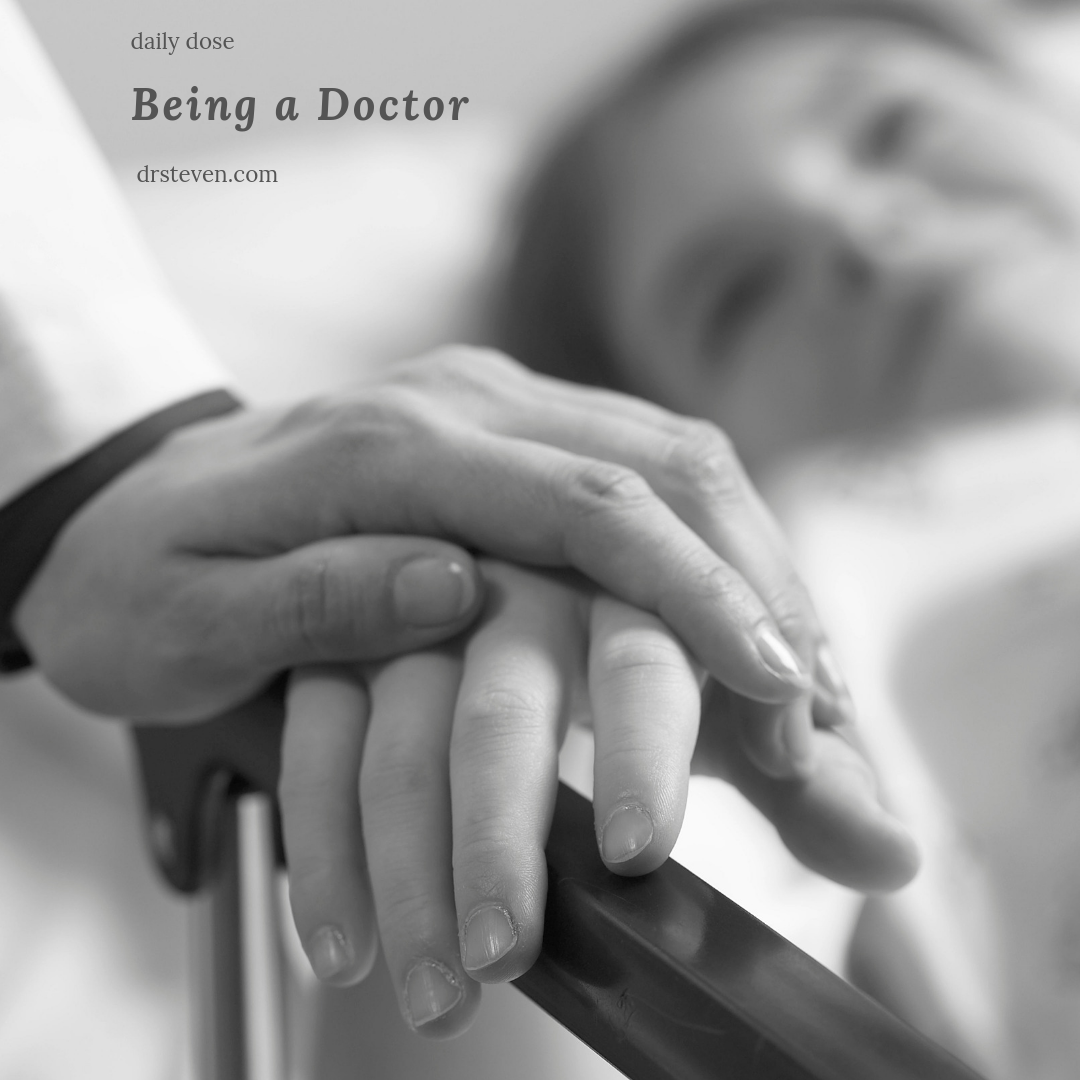 Working was killing me slowly.
Killing me softly, too.
Like being exposed to the incessant dripping of IV normal saline on my head.
Out of eight hours in the office, I would spend two doing direct patient care.
Which I love.
But the six documenting, which no one likes?
Ugh.
Help was on the way.
No from a photocopy of some tips.
Little did I know that a patient would save my life.
She taught me how to change medicine.
It's called a powerful partnership.
Be a good listener.
Help patients feel empowered.
Be vigilant about following up.
Ask open-ended questions.
Sit during the conversation.
Figure out what is going on.
Be a strong advocate for patients.
Be personable.
Be empathetic.
This takes more than a piece of paper.
More than a personal growth workshop.
The only way to the other side is through.
The only way is through patient care.
The way it was intended.
The way it works.
For patient and physician.
For the relationship.
The onus to break on through is on us.
To ask for what we need.
To be the best versions of ourselves.
Healthcare is still dysfunctional.
But healthcare assistants are not.
Someone to help with the electronic paper pushing.
So I did it.
It's working.
Bedside manner, baby.
I feel good about being a doctor.
And a human being.