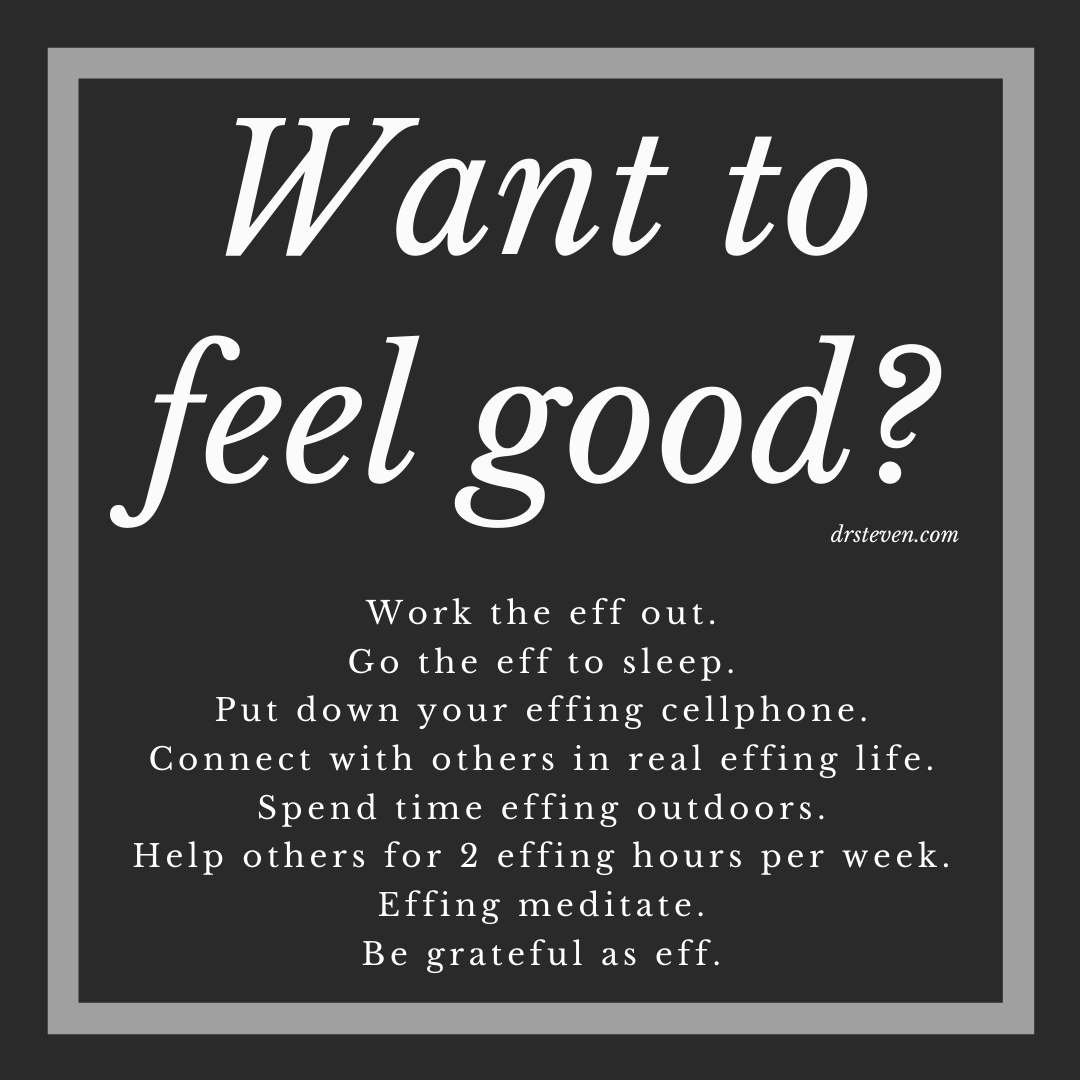 We all want to feel good.
A little better than yesterday.
Work the eff out.
Go the eff to sleep.
Put down your effing cellphone.
Connect with others in real effing life.
Spend time effing outdoors.
Help others for 2 effing hours per week.
Effing meditate.
Be grateful as eff.