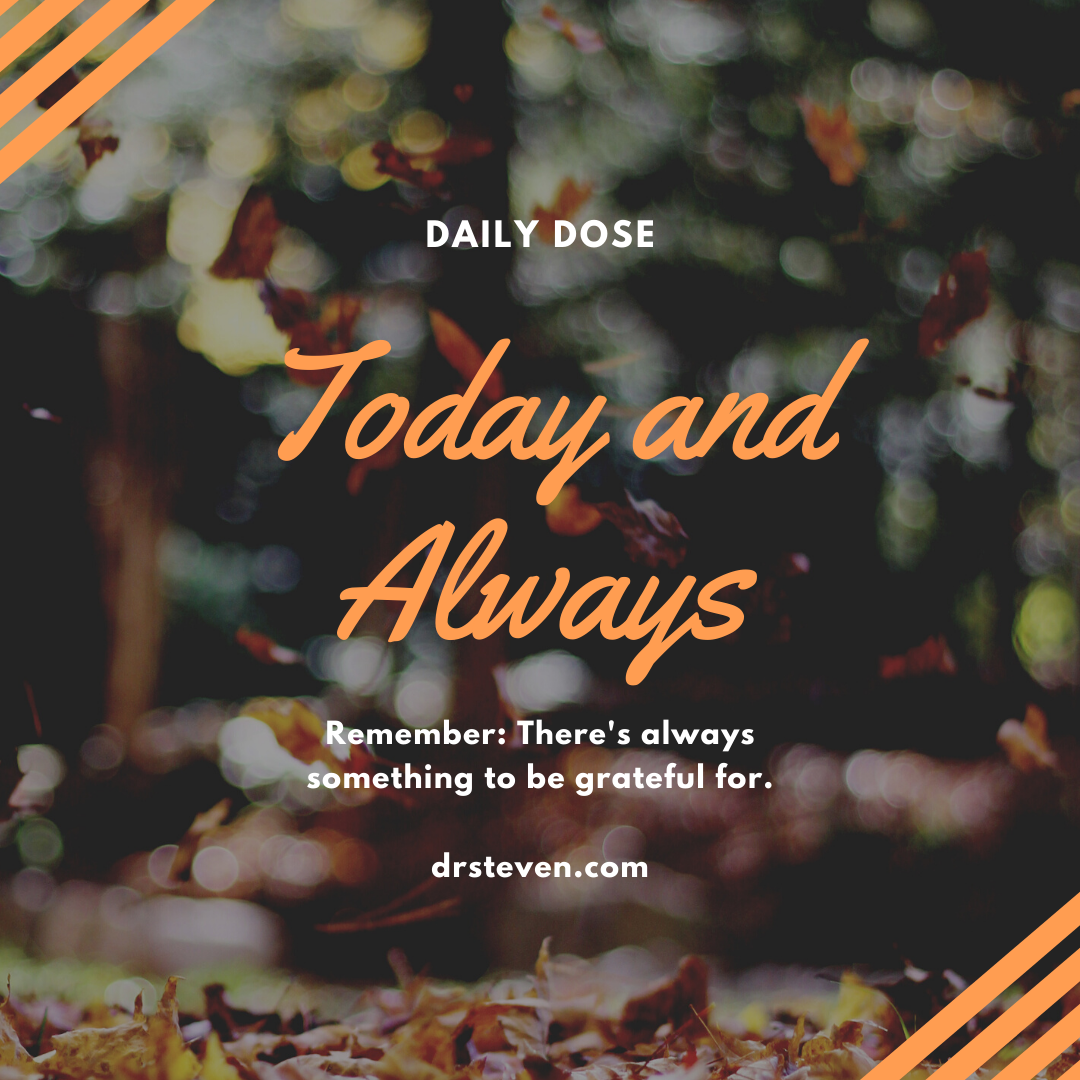 F*ck gratitude.
At least expressing it only once a year.
What if we practiced a little gratitude every day?
Like brushing our teeth.
It would become a habit over time.
Looking at life glass half full can be a practice.
Live each day from a grateful place.
Grateful to be alive.
To get another chance.
To live this day better than yesterday.
To live it like a complete life.
To live it like we have no idea how many more days we have left.
Be grateful today and always.