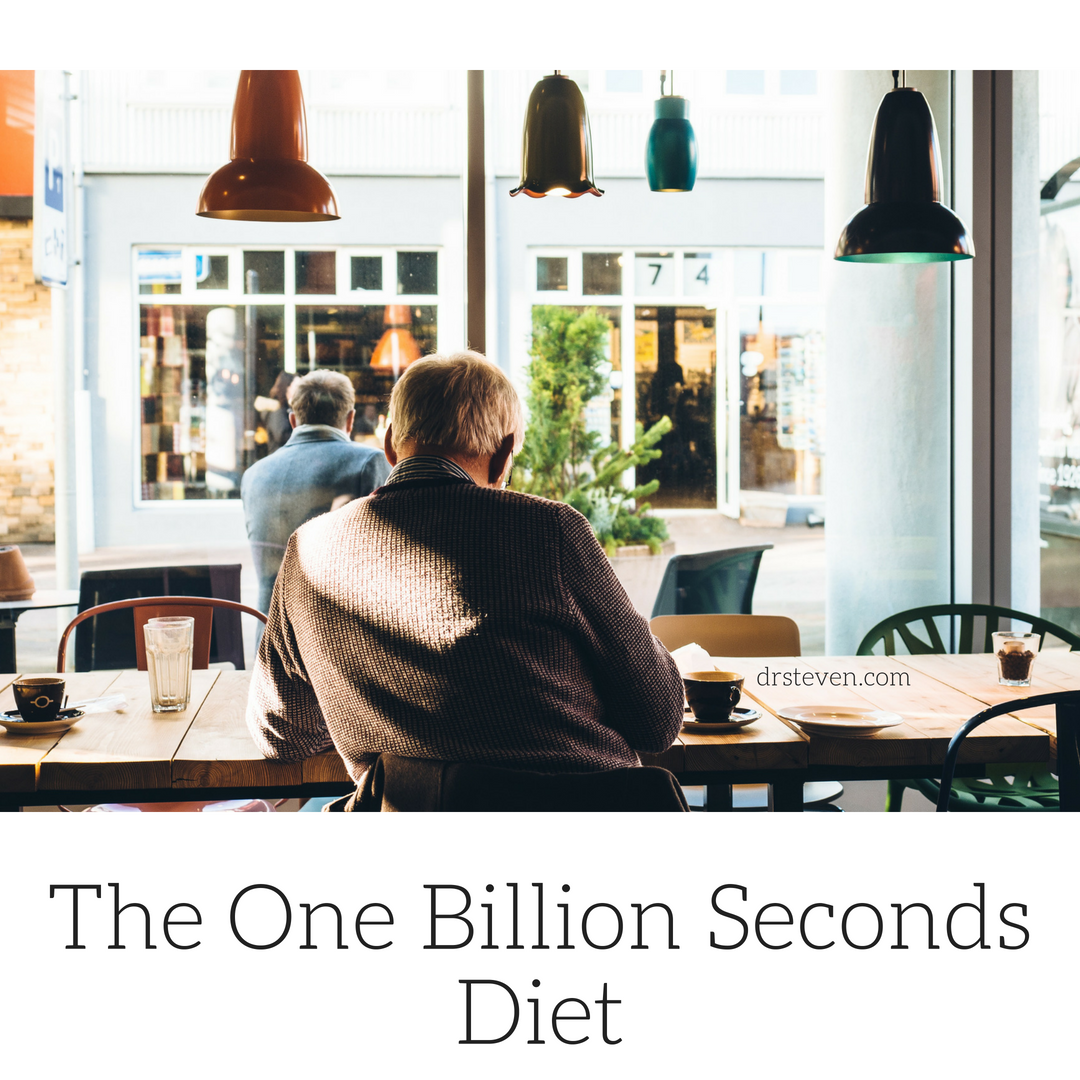 Sit up.
Put down the pizza slice.
Stop slouching.
Pick up the avocado slice.
I'm talking to myself.
Again.
Talk is cheap.
Posture is huge.
So are extra-large pizzas.
I believe that a healthier way of eating is possible.
By putting intention to work.
By letting intention lead the way.
How do I intend to spend my last billion seconds?
What mindset will I have?
How about one of "skiing with my son Brandon when's he's twenty."
Let's see 47 + 12 = 59.
Ok, I'll be 59 when he's 20.
If all goes well, I'll have about one billion seconds left to live at that point.
I guess I'll have let go of perfection.
Because no diet is perfect.
There's not one perfect way to eat.
But there's a perfect "why" to eat.
Why?
To ski with my boy when he's twenty.
Thirty.
That's what comes up for me.
There are no magic food rules.
My billion second diet might change as well from moment to moment.
Year to year.
It may go back and forth between "skiing with Brandon at 59" and "hiking with Julie at 71."
That's why I eat what I eat.
To live into that future.
Ultimately there's no one diet that's perfect for everyone.
Just what you care about.
Your "why you eat what you eat."
How your last billion seconds will go.
Microstep: Reframe your diet today with a very specific future to live into. Pick the time, place, and who you are with. What are you doing and how do you feel doing it? Now, eat with that "why" in mind. Always remember why you're eating a tiny bit healthier than yesterday.