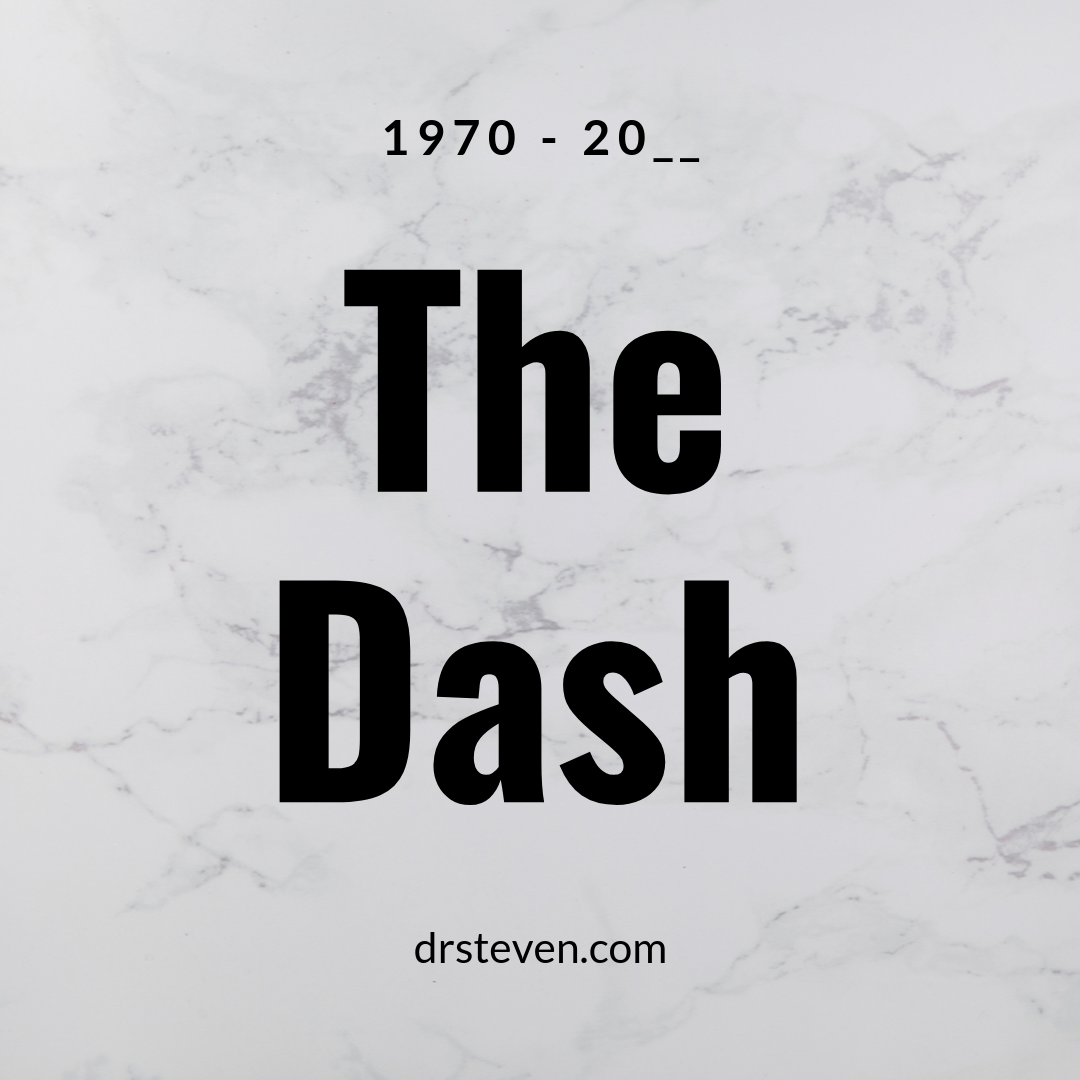 I'm dying up here.
I said that to the audience at The Comedy Store La Jolla.
I'm dying in here.
I said that to my old partners before we split up.
I'm living or I'm dying.
Every day.
Every hour.
Every minute.
There's only one limit to my suffering -- my surrendering.
My time spent suffering is inversely correlated to my time spent surrendering.
Suffering here?
Surrender here.
Suffering there?
Surrender there.
I've got fifty years left if I'm super lucky.
It's a ridiculous thought.
Will I suffer through it?
Or surrender through it?
Surrendering to the moment.
Allowing it to be as it is.
Even choosing it as it is.
Feel anxiety?
Surrender.
Depression?
Surrender.
What I resist, persists.
Surrender to continuing on.
Continuing on today's journey.
This moment's path.
A path of perspective.
Of perserverance.
Of things under my control.
The year 1970 -- 20__?
Between now and then.
The revelation of the dash.
The life-altering dash.
Each remaining moment is part of the dash.
Every second.
Surrender.
Surrender to the dash.