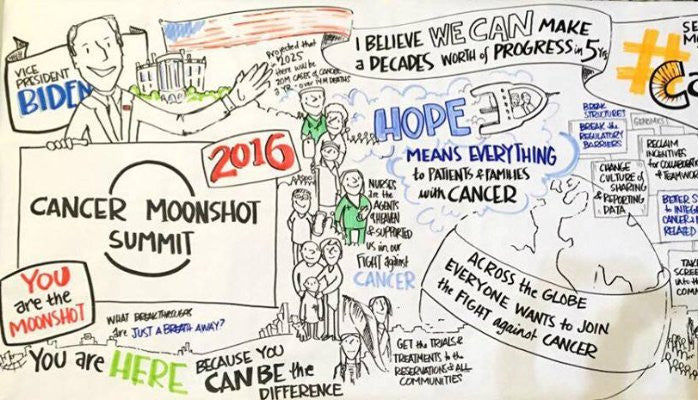 Joe Biden is an awesome guy.
He was a great veep.
He's committed to making a huge dent in the world of oncology and cancer care.
We still have a long way to go.
But he's taking a stand.
And people are listening.
I want to work with him on his new initiative.
By the way, there are over 200 specific kinds of cancers.
Biden asked the top cancer researchers trapped in their silos:
"Why aren't you talking to one another?"
He got them to talk to each other.
But here's why I'm making a movie called Cancer Moonshot:
He said,
"I'm willing to bet everyone in this room who has had cancer, or has a loved one who has had cancer, you understand that feeling when the doctor says, it's cancer.  You all know, at that moment, the one thing you most need is some reason to hope."
We are making strides.
We're making dents.
People are living longer.
They're able to have a lot more family dinners.
But we must continue on this journey of progress.
Microstep: Become part of the answer to cancer. Support cancer research and the Biden Cancer Initiative.