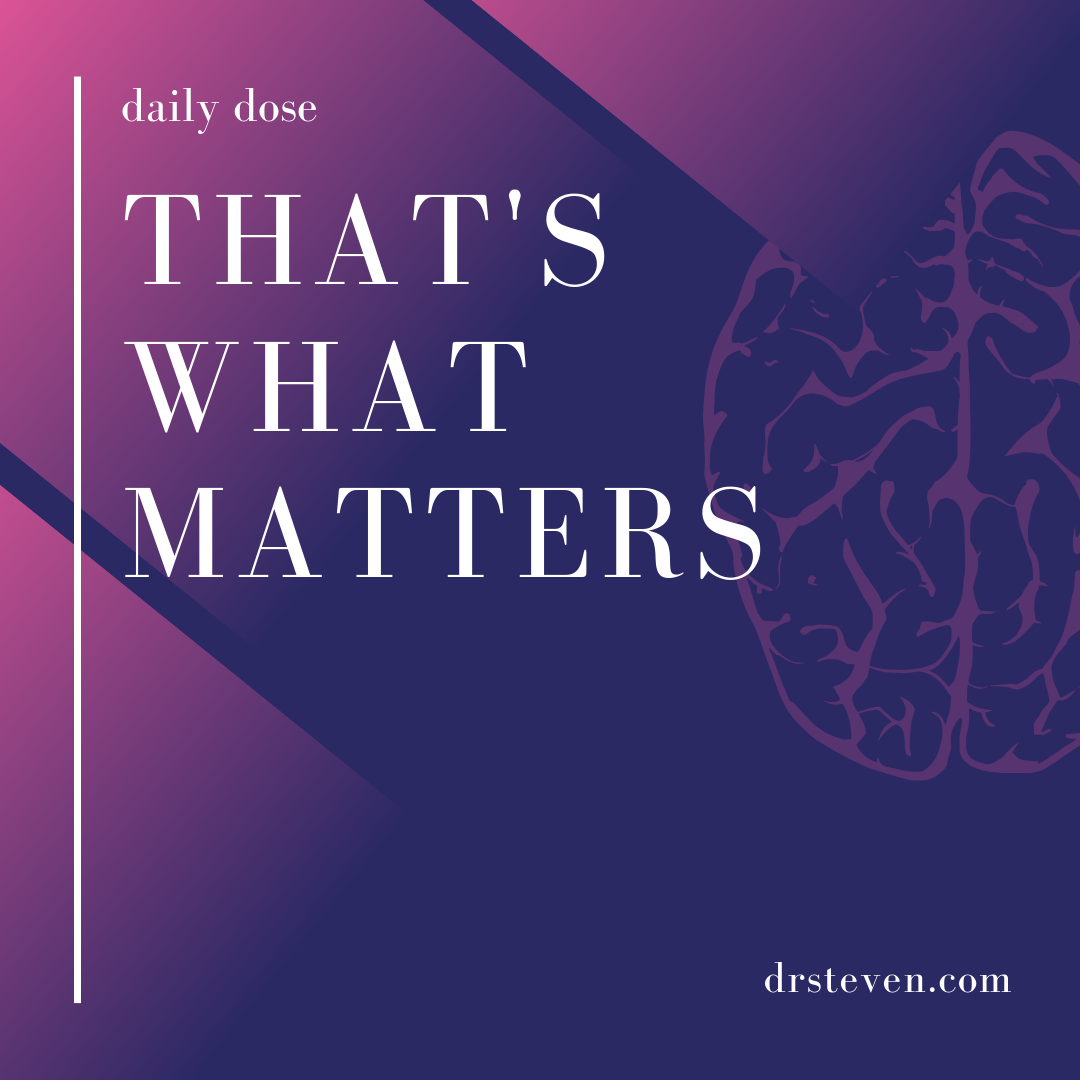 Thought experiment: Imagine that you're only alive for one more day.
We don't always have the opportunity to think about what really matters.
What matters most.
While there have been some occasions to ponder life, like the funeral of a loved one, they're rare.
Think about your life.
Your expiration date.
The dash between your birth and death.
Some of you may be reading this while caring for someone.
Perhaps that someone is your parent.
For many of us, our parents are gone already.
Most people don't have the luxury of fifty more years.
Why should you care?
Because you're wasting your life in meetings where they're talking about bullshit.
Stop ignoring what matters.
Design your environment to remind you of what matters.
Remind yourself of how you affect people.
How you can serve people.
People from all kinds of walks of life.
As many people as possible.
Impact their lives for the better.
Bring more people together.
That should be one of our biggest goals.
That's what matters.