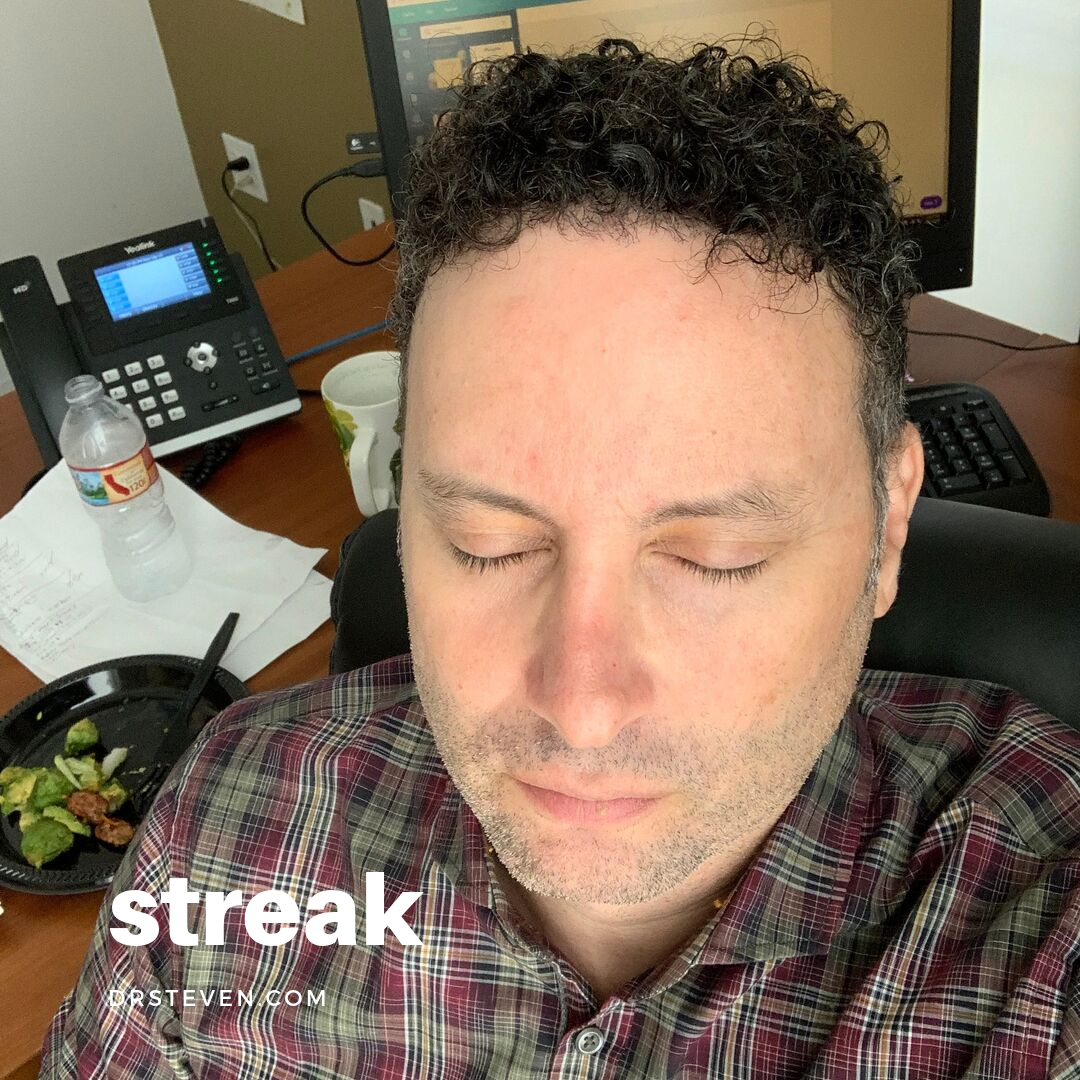 I broke my streak.
Not the writing one.
I'm here.
It was the meditating streak.
I had a Seinfeld streak going.
It was the TM version.
I could make myself wrong.
I could see it as a failure.
I could never meditate again.
Or I could just start another streak.
Like right now.
I can.
Without all the story.
Without all the self-judgment.
I broke the streak because I broke the streak.
That's it.
Starting the new steak now.
Om.
Streak!