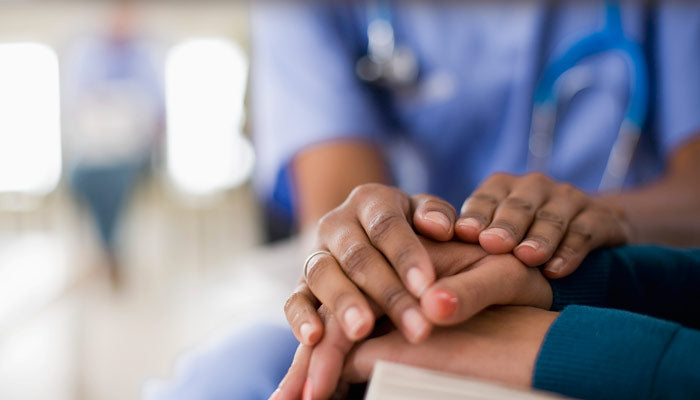 I'm an oncologist.
And I do stand-up comedy.
The stand-up is the depressing one.
The oncology is life-affirming.
We could all die any day of course.
But my patients know they will die sooner than they'd imagined.
We all think it will be in our late 90's surrounded by our loving family with someone playing the harp in the corner.

And that my patients' lives are cut short makes me sad.

But I can connect with them now.
Here and now.
In the exam room.
In the chemo room.
I can carry that connection with me.
I can carry it in my heart.