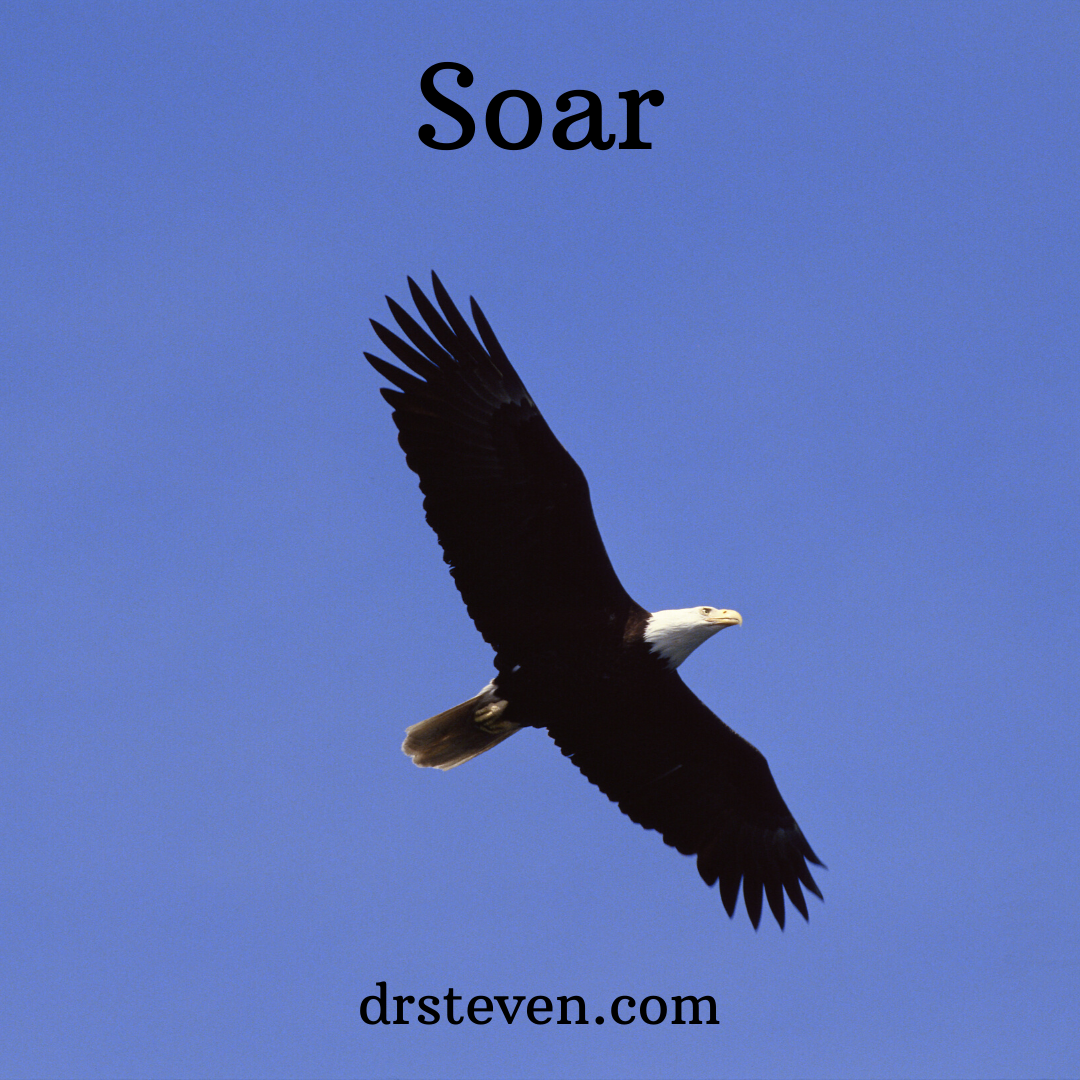 Flying high takes something.
Takes a lot of perseverance.
A never give up mindset.
Unbridled effort.
Gotta get that running start.
Gotta spread your wings.
Gotta flap 'em with effort.
Gotta take a leap.
A leap of faith.
Gotta believe.
Gotta keep flapping when you don't wanna flap.
When you don't fly at first.
When you fall.
Gotta believe in your ability.
You got this.
Higher.
Higher.
Soar.