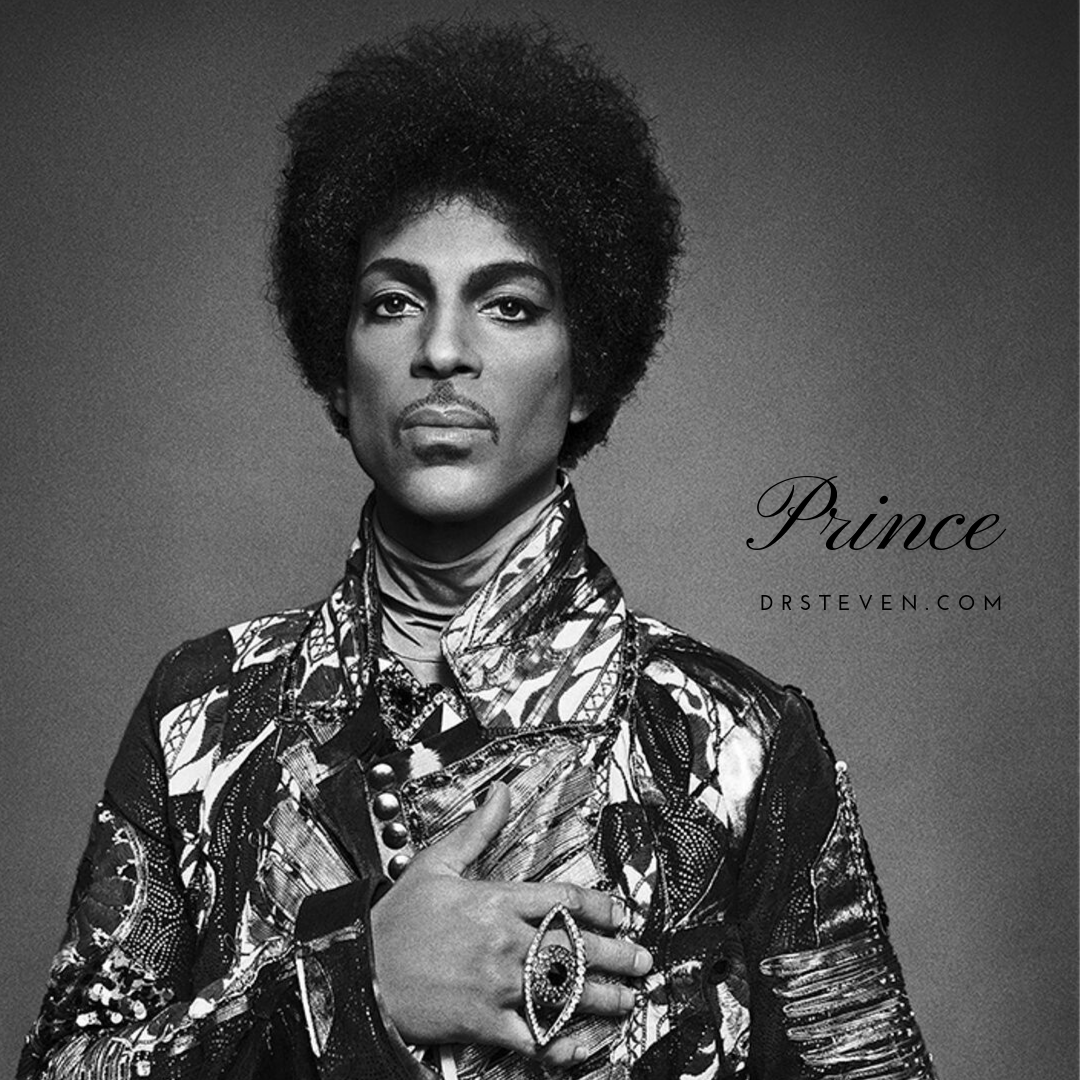 I never met Prince.
And yet, I miss Prince.
I didn't know Prince.
I knew his music.
His songs are woven into the fabric of my soul.
That made me feel like I knew him.
I saw him live in concert for the last time on May 3rd, 2013.
He lives on.
Because his songs live on.
Forever.
Forever in me.
In you.
Songs can soothe your soul.
Like healing from the inside out.
I remember hearing the song 1999 for the first time.
It was 1982.
It blew my mind.
"It'll never be 1999," I thought.
Seemed like a lifetime before his lyrics would be the date.
In some ways it was.
One year after I first heard 1999, I was flat on the street -- next to a mangled Huffy Santa Fe -- barely clinging to life.
I got a second chance at life.
Doctors and nurses brought me back.
I got to live to see 1999.
And 2000 too.
I asked my girlfriend to marry me as 1999 turned into two thousand zero, zero party over, oops, out of time.
So that night we got engaged like it was nineteen ninety-nine.
Because it was.
I played Prince in a college skit that won us Greek Week.
I wore a purple tux.
With ruffles.
Sang.
Danced.
I imitated my favorite.
My Dad introduced me to Earth, Wind & Fire in the 1980s.
I soon discovered Fantasy and September.
Jeff Buckley's version of Leonard Cohen's Hallelujah released "a tear that hung inside my soul forever."
I wrote the poem Music Heals to help myself.
To help me let go.
To help heal my sadness.
Here's Music Heals:
Ground control to Major Tom
Commencing countdown Bowie gone
Ziggy Stardust, Spiders from Mars
Made us feel like life was ours
When Doves Cry in Purple Rain
Revolutions never sound the same
A Pop Life Prince ruled the guitar
I Would Die 4U whoever you are
You gotta have Faith c-c-c-c-c-c-come on
A Careless Whisper to which we were drawn
Be your Father Figure with One More Try
Gave Freedom to all and never asked why
Earth shining like a ray of light
Wind as strong as the Phoenix's might
Fire like a singer's soul
Pure as White the funky goal
I heard there was a secret chord
Cohen made me hear the Lord
Music always heals right through ya
A moment for love -- Hallelujah!
Microstep: Listen to your deserted island album today (you only get to bring one). From the first track to the last. Eyes closed. Allow whatever memories and emotions arise to just be there with no judgment. Breathe deeply, give them a "mental hug," and let them go. Put a sign on your door that reads "Do not disturb, musical meditation in progress."