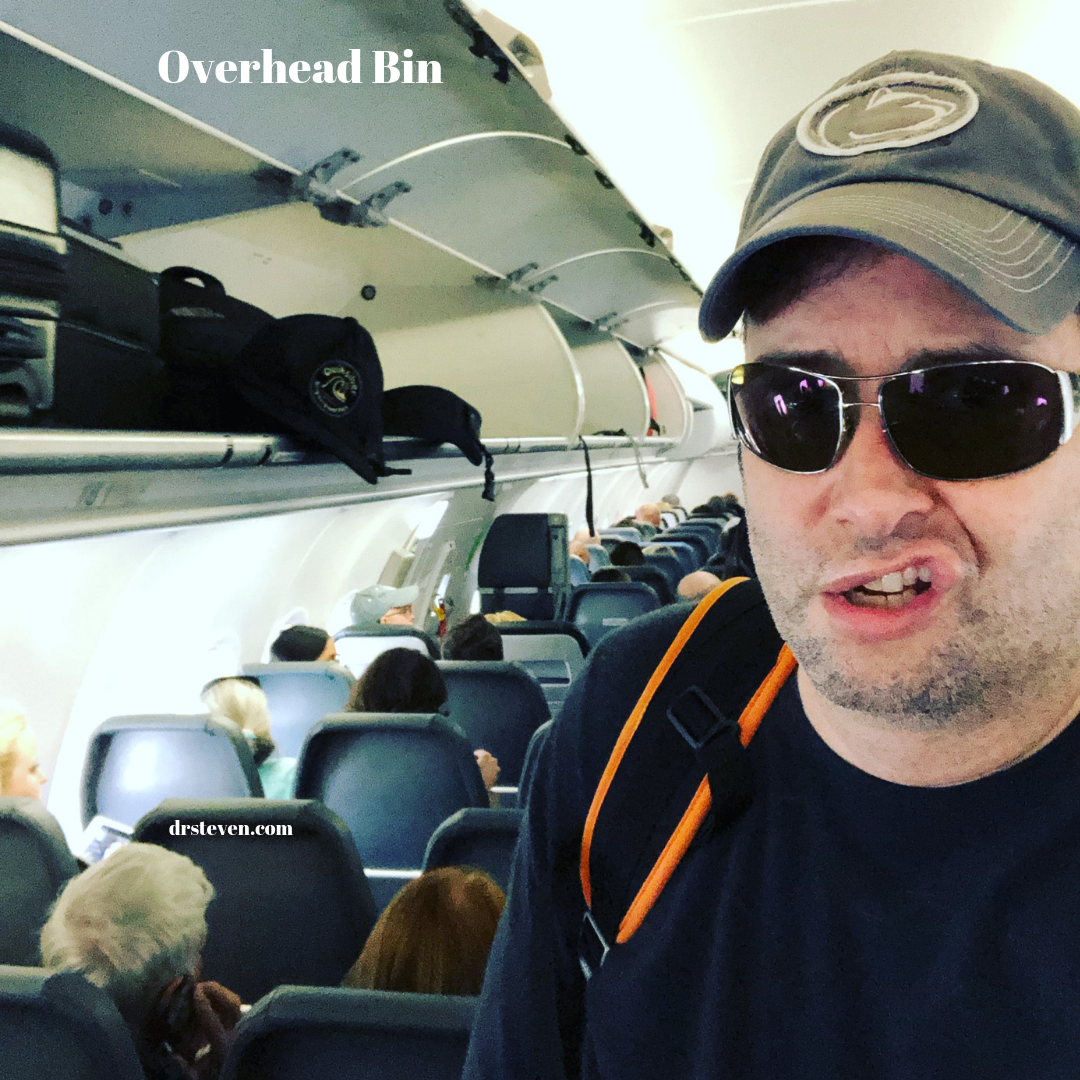 Life is a dysfunctional open overhead bin.
It's overstuffed with carry-on baggage.
The stuff we always schlep with us and can't let go of.
The only way to take flight is to lighten the load.
To throw away the unnecessary items.
Especially the ones that weigh us down and prevent closure.