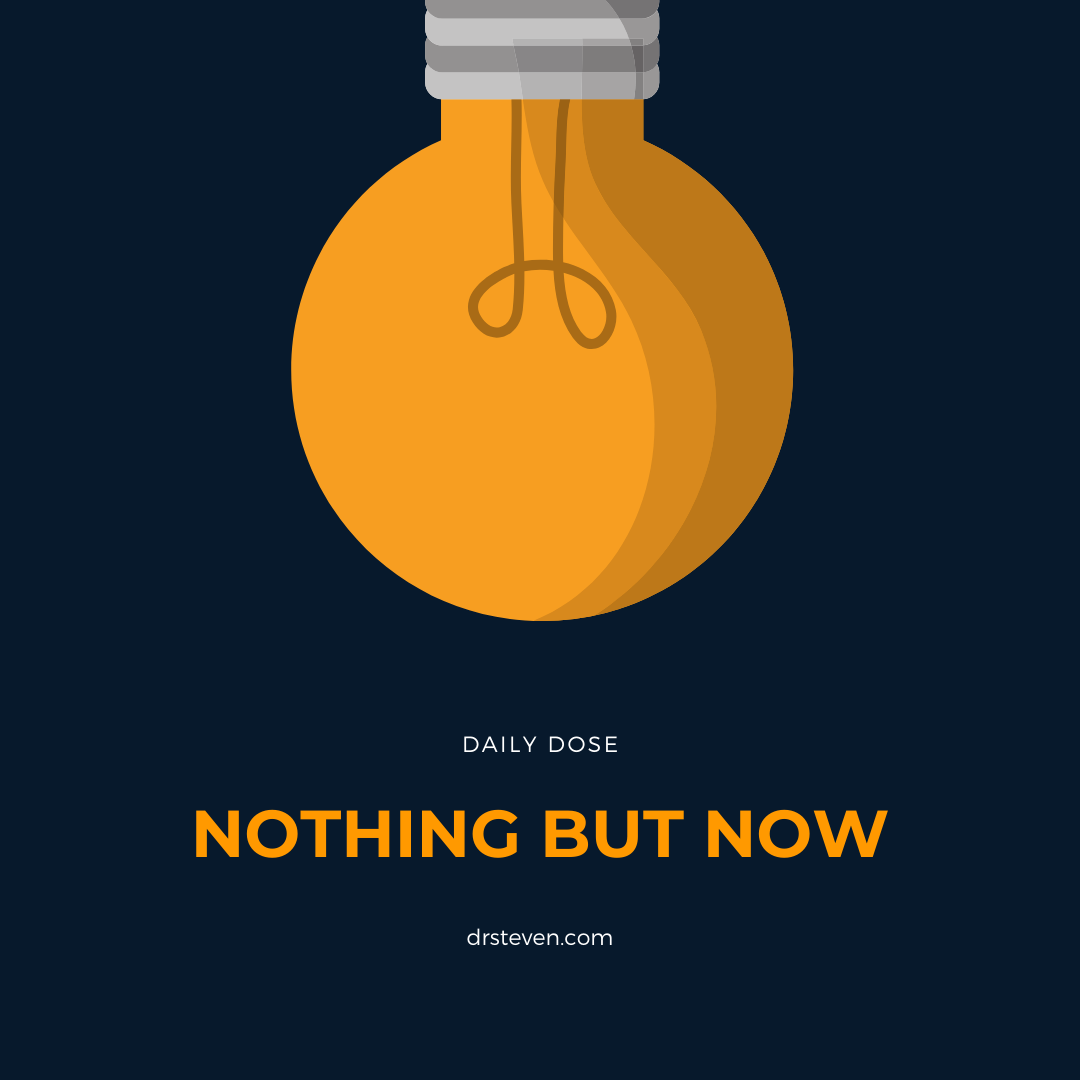 Perhaps you're struggling with the current "now."
Like being fully present to your life.
Your life in the midst of all this COVID-19 shit.
I'm struggling.
If you're not, you're exceptional.
You are not your worry.
Not your worry about all the uncertainty.
About all the sickness.
About all the loss.
You're the one present to the worry.
The one observing the worrier.
The warrior observing the worrier.
This is a good moment to take a breath and observe the stressed-out you.
You in perilous times.
Pessimistic you.
Optimistic you.
Stuck you.
Unstuck you.
So as you sit there, marinate in the now.
Just sit in that awesome sauce for a moment.
Just a moment.
Nothing but now.