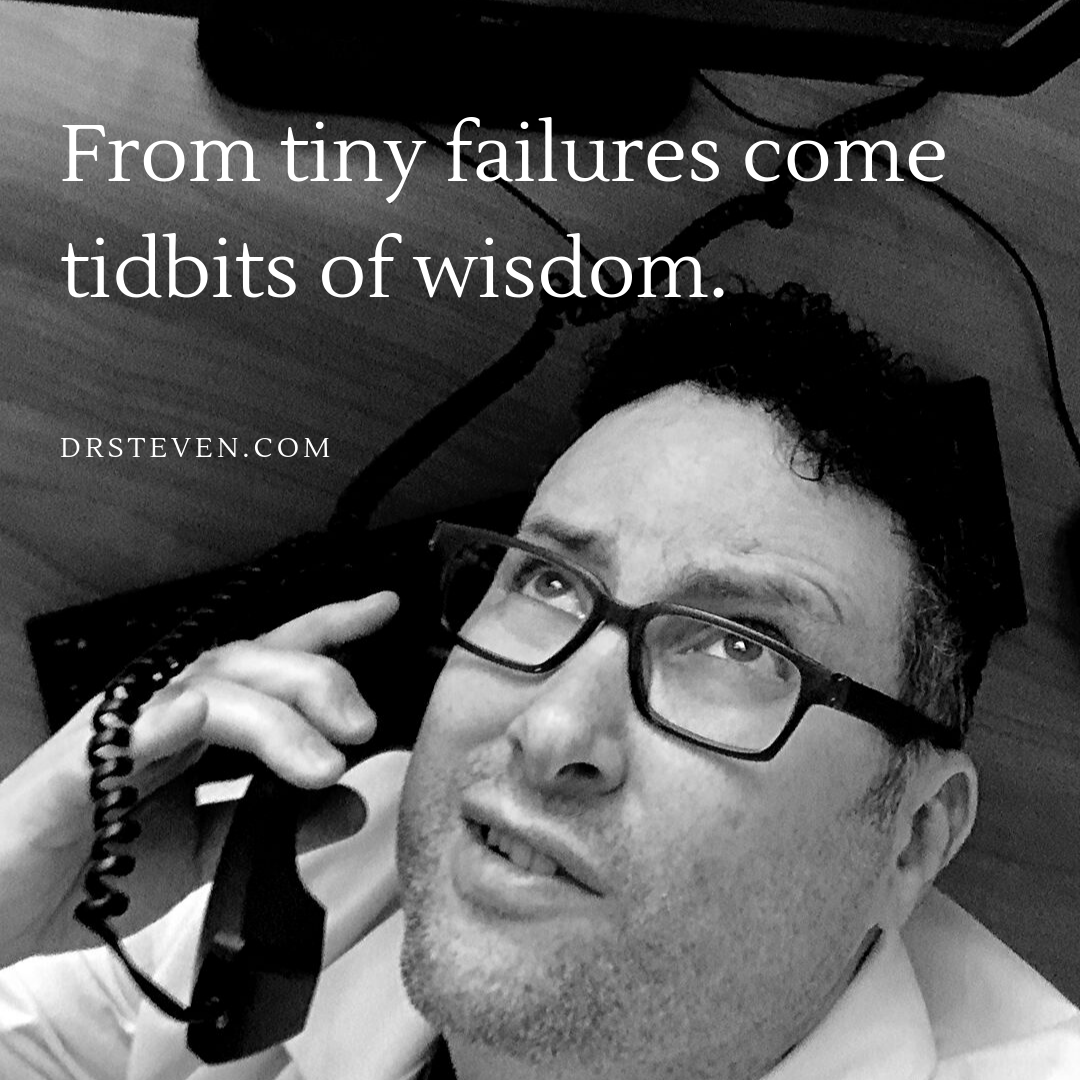 Failure's not fun.
Even tiny failures.
The ones we experience each day.
They're not always bad, but they're never fun.
It's not like, "Yay, I failed so friggin fast and there's so much opportunity for growth oozing from my pores."
It's more like, "Alright, that sucked."
Yeah, that really blew.
Pointing fingers.
Blame games.
Embarrassment.
Ego.
Then, perhaps, finally...
From tiny failures come tidbits of wisdom.
I generated valuable information.
Something.
Anything.
Learning from failure.
It's like I die.
Then comes the postmortem.
The obligatory embracing failure's lessons.
Identifying and correcting small failures.
Tough tolerance.
Ruthless compassion.
Serious self-acceptance.
Conveying bad news to myself with love.
Digging in and discovering the wisdom contained in it.

Failure is not optional to me; it's part of being at the leading edge of self-discovery.
It's a necessary by-product of caring for yourself.
Some days work better than others.
Some don't work much at all.
It takes courage to confront the imperfections of yesterday.
What didn't work?
It takes even more courage to confront my own imperfections.
Like one imperfection that I'm thinking of right now.
What's not working?
I'm impatient.
I'm working on it.
It's crucial.
It's not optional.