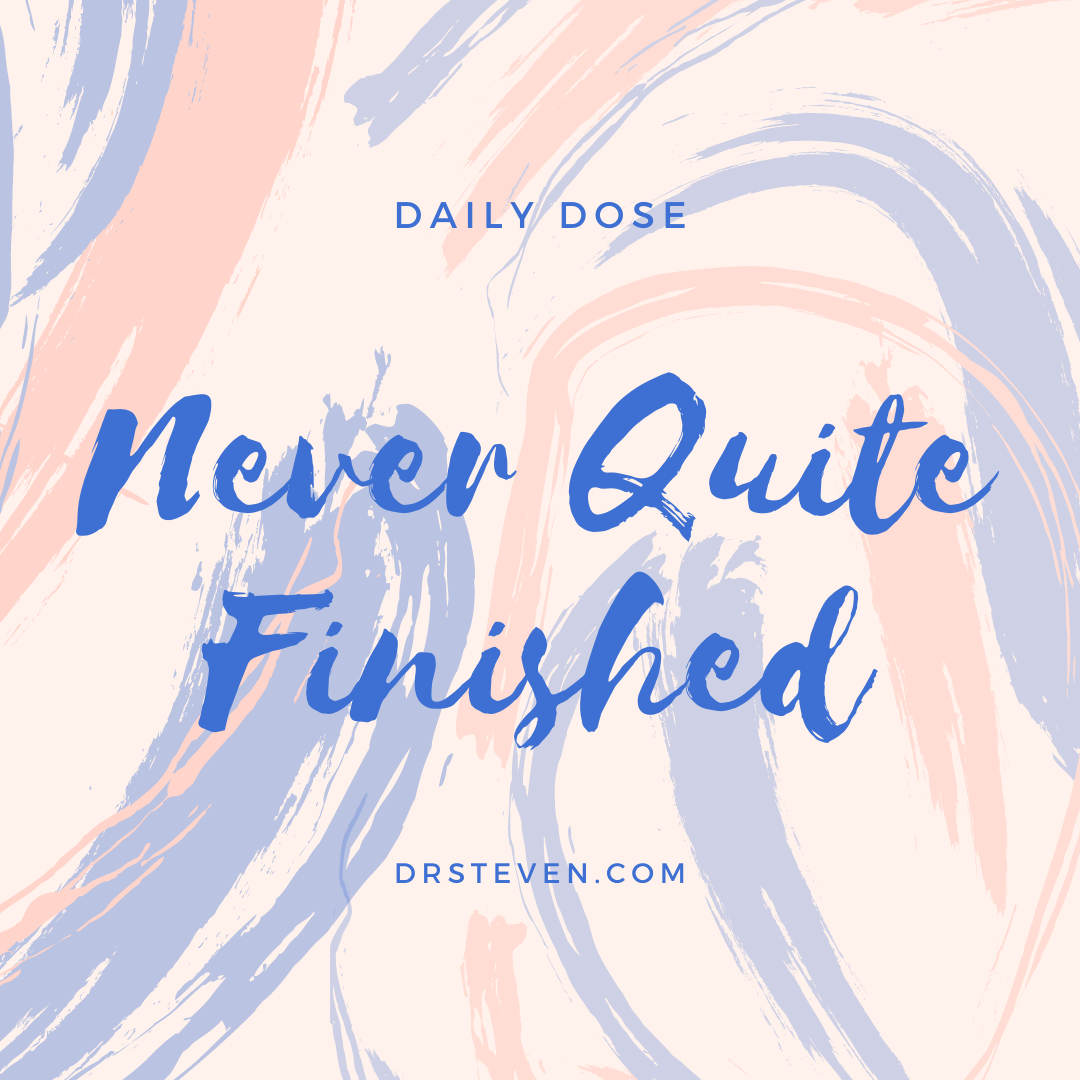 Who's the "real you?"
Who's the "whole and complete version?"
Is there one?
You're never done growing.
Learning.
Changing.
Every day you're adding a brushstroke.
A color.
A dot.
A splash.
Painting over in white.
Ripping through he canvas.
To discover your true masterpiece.
The one that's never quite finished.