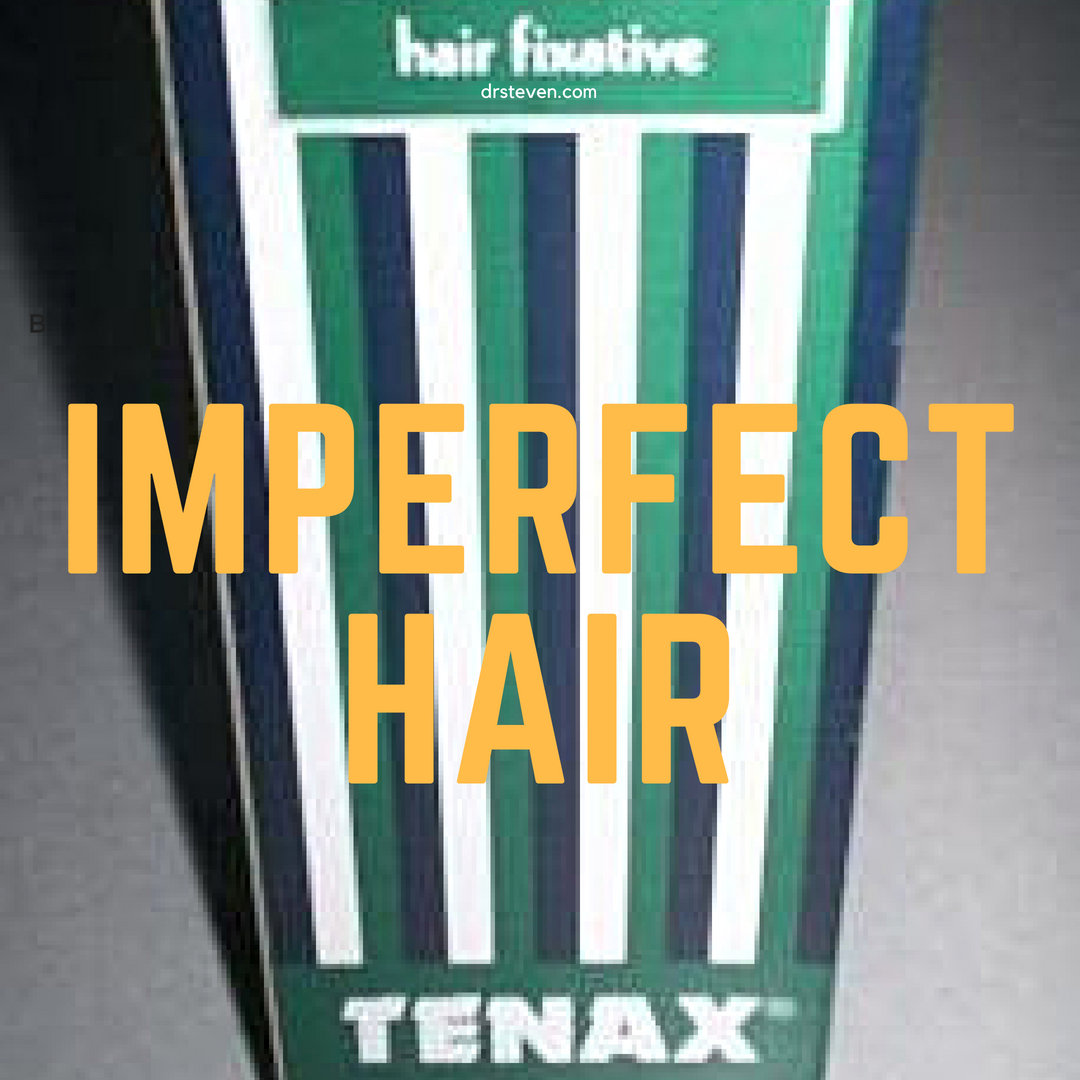 Oh, fifth grade.
Oh, 1980.
When I was in fifth grade, I started to grease down my hair.
My mom let me use this stuff called Tenax.
This stuff was it.
I found my golden egg of hair-matting-downess.
In a world without Tenax, ten-year-old me has far higher hair.
Like five foot nine with my hair.
And yet I greased it down.
With ease.
Still a greasy failure.
I pushed through the risk of imperfect hair.
My hair still might not work.
Ok, it totally doesn't.
But imperfect is perfectly okay.
Even with "hair fixative" thrown in the mix.
Imperfect is better than worrying about hair 31,515 out of place.