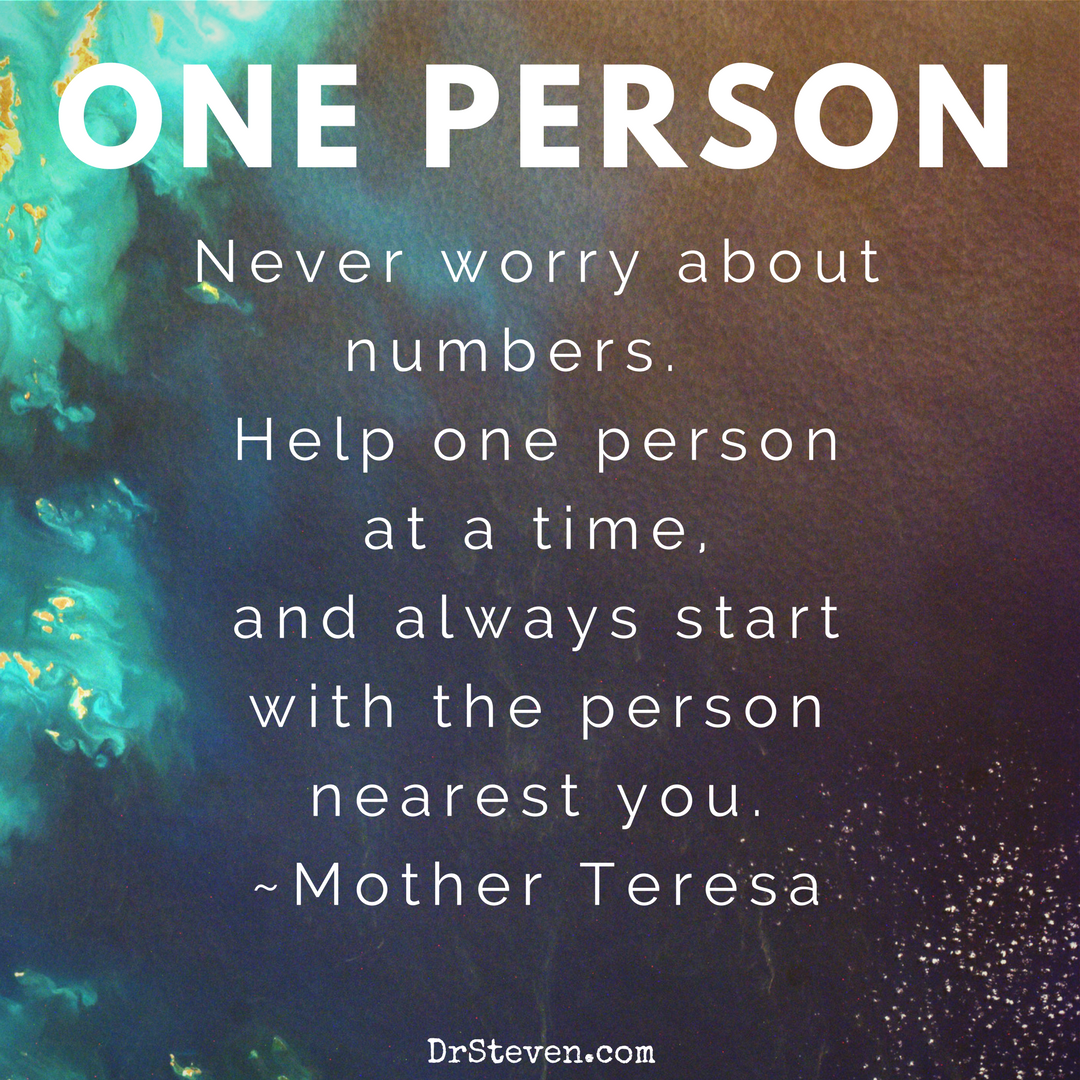 We are always saying "one person can change the world".
Hold on.
We have it a tiny bit skewed.  
Why not start with "one person can make a difference right now (like this second) for one person."
How, you ask?
1. An act of kindness.
2. An act of generosity.
3. Active listening.
4. Powering down your phone.
5. Looking that person sitting across from you in the eyes.
6. Smiling at them.
7. Asking then what moves, touches, and inspires them.
8. Watching a funny bit together on YouTube for 2 min and laughing together.
9. Telling each other your favorite song and listening to both songs on Spotify.
10. Asking them what you can do to make their life 1% better today.
11. Listening to "Love the One You're With" Together.
12. Loving the one you're with.
Microstep: Love the one you're with. Yep, even them.