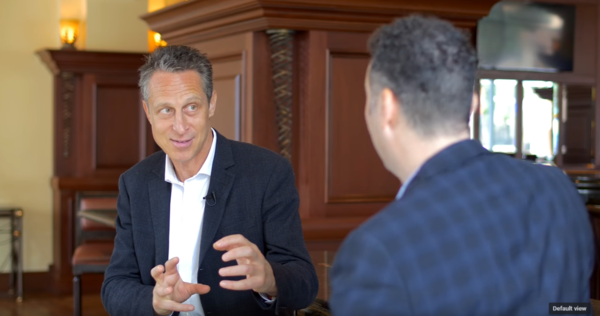 You can't get healthier just from reading a biology textbook.
I've read a lot of them.
You can't become a supple yoga-meister just from attending a lecture by Deepak Chopra on the health benefits of yoga.
I've gone to many Deepak lecture.
You can't eat better just from Dr. Mark Hyman yelling "Gotta have more veggies!" at you.
Oh yes, he scolded me.
But you can eventually touch your toes whilst saying "Omm" when you play at yoga.
When you make downward doggie-dawg fun.
Totally fun.
When you release endorphins from standing on your head.
Or from cutting out bread.
I rhymed.
That was fun.
Bear with me.
When it's fun, it gets done.
When you play Health-Jeopardy like "I'll take 'Is This Fat Healthy?' for $200, Mark."
That's more fun.
Yoga class is social.
It's not about comparing yourself to others.
Especially to the one with the perfect triangle pose.
Not a self-compassion competition.
More like a playground of oneness.
Where we lift each other up.
Warrior II pose is you being creative. "I'm a warrior!"
Yay!
You are a warrior!
But, ugh.
You might fall.
Who cares?
Carson Wentz falls in games too.
You get up for the next play.
Measure your health in moments of healthy play.
Win or lose.
Play all out until the end.
Play for the love of the game.
Microstep: Enjoy playing the game of getting healthier by actually making it a fun game. Your warrior pose is fierce. Slaying dragons and stuff.