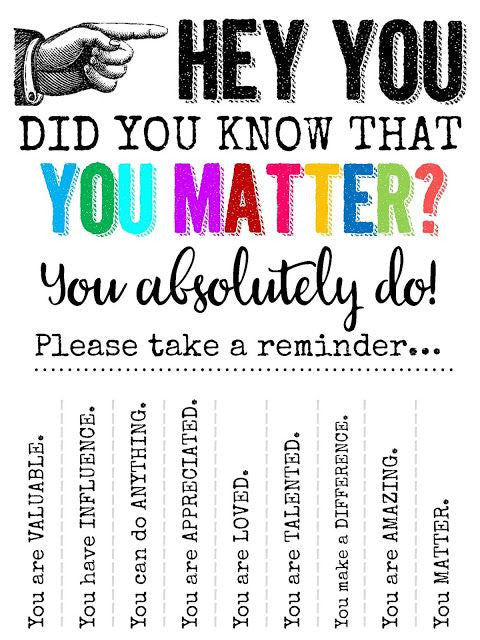 "Nothing will give us more meaning in life than to know that we matter for others."  ~Esther Perel
You are the world to someone.
That someone holds you sacred.
They love you.
You have loved well.
You believe in love.
That's what matters.
You mean everything to them.
Your life has mattered.
You matter.
A lot.