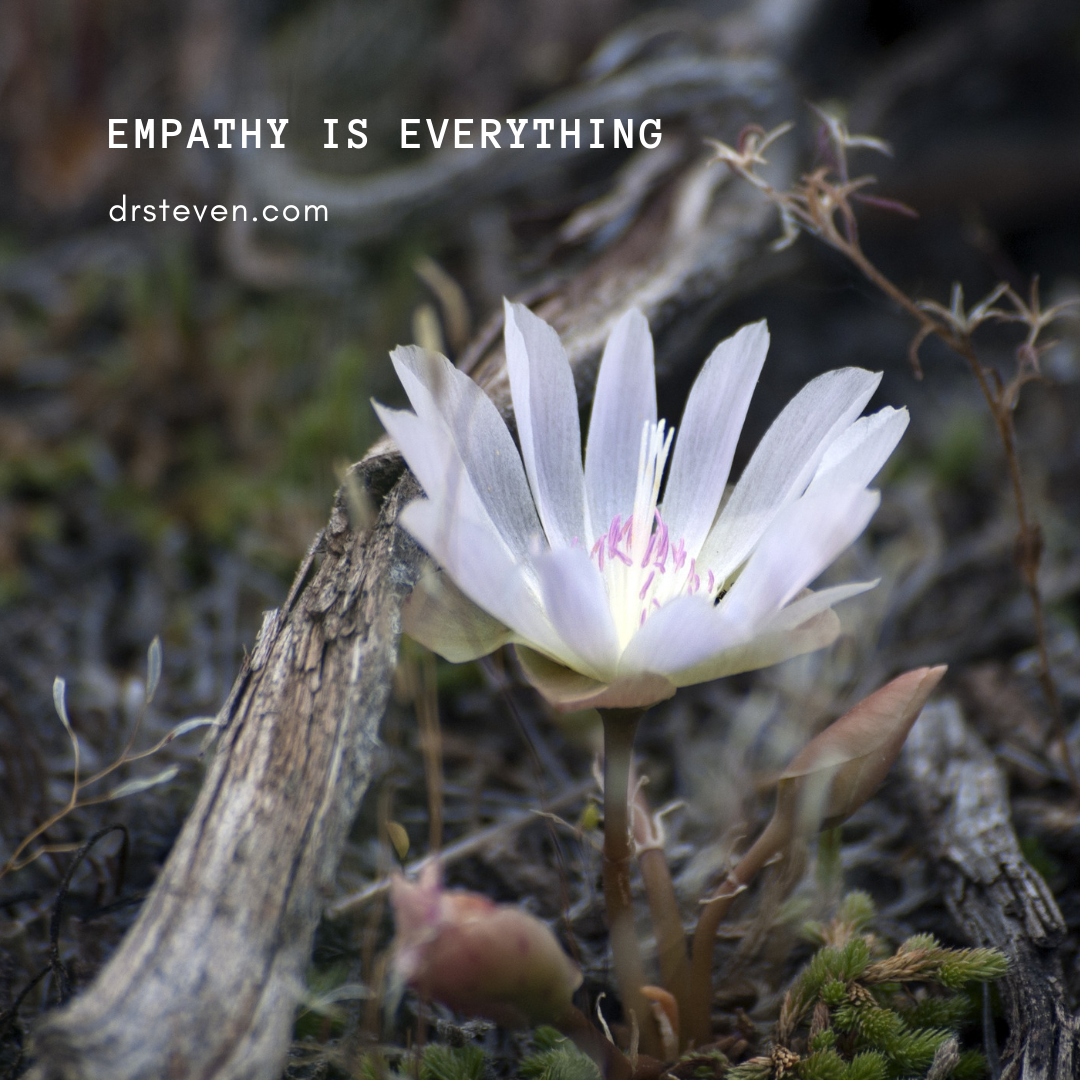 Empathy.
Empathy is everything.
Lack of empathy will destroy everything.
Everything you care about.
Everything you've worked for.
It's time to look up from your smartphone.
It's time to try to understand each other.
It's time for hope.
It's time for togetherness.
We can't wash our hands of the impact we have on one another.
Every day we care less and less about each other.
Empathy eroding daily.
More algorithms.
More hate.
You can't fight hate with hate.
The paradox is empathy is the only way out of hate.
And the only way out is through.
Through transforming hate with empathy.
Experiencing the pain.
Moving closer to it.
Bringing empathy to it.
Then transcending it.
Human feelings matter.
Real people matter.
You matter.
Empathy matters.
Empathy is everything.