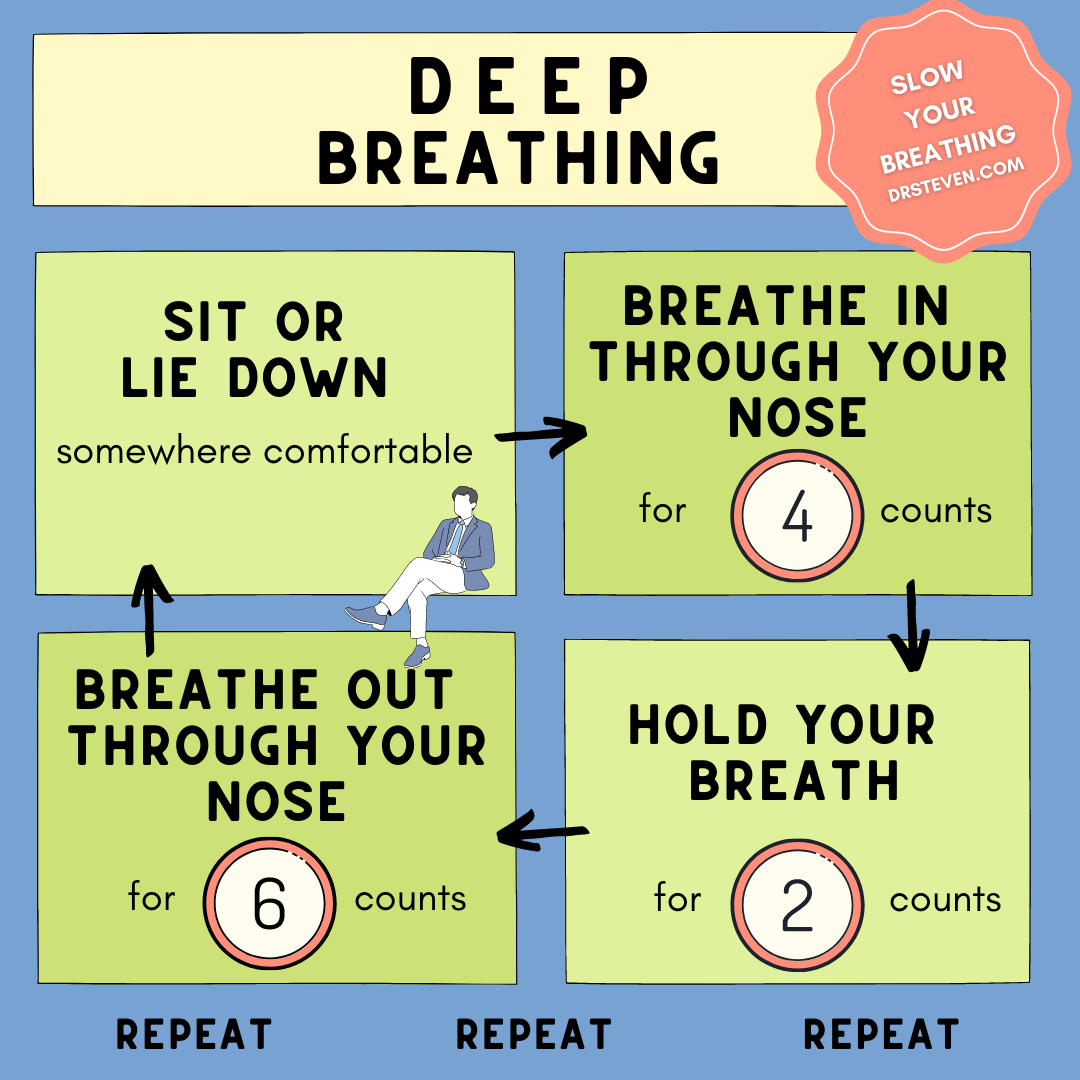 Breathe.
Yes, of course, you have to breathe.
But really start to notice your breathing.
There's even a whole yoga practice around breathing.
Pranayama.
It's breath regulation.
"Prana" means life energy.
"Yama" means control.
Breathing is life energy.
So work on getting control of your breathing.
Harness it.
Deep breathing.
Your well being will thank you.