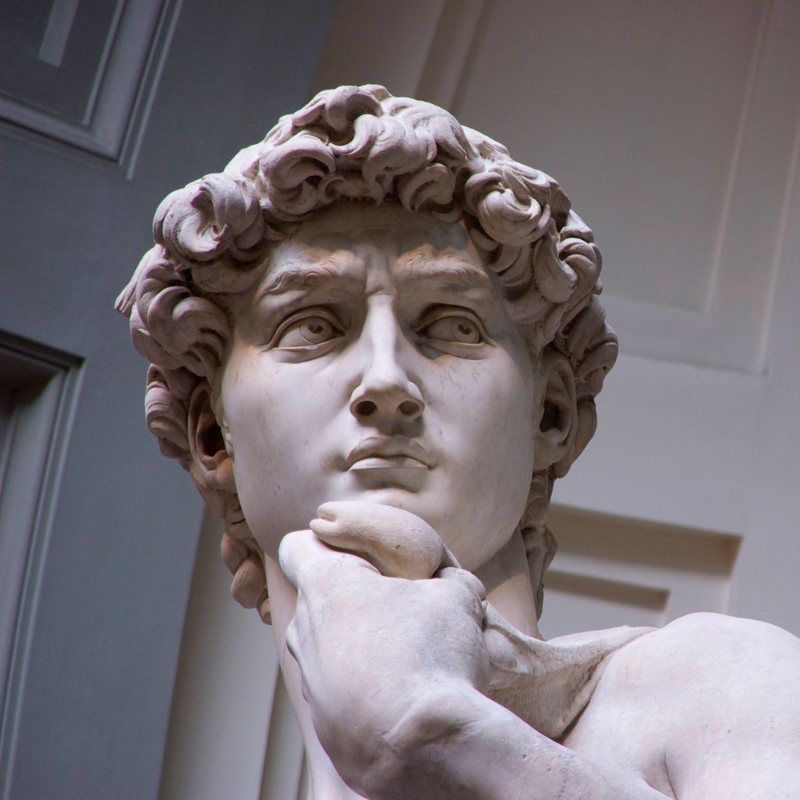 Michelangelo's masterpiece.
Created between 1501 and 1504.
Fourteen-foot marble statue depicting the Biblical hero David.
Michelangelo was 26 years old in 1501.
The most famous and best-paid artist in his days.
I'm neither.
But I have my own David.
He critiques my writing.
Michelangelo accepted the challenge.
With enthusiasm.
With grace.
And with persistence, he did it.
He didn't quit.
He kept sculpting.
No matter what.
Back to my critic David.
He asked me why I write every day.
I write to simply write.
Doesn't matter why.
I write to write.
To think.
To remind me what's important.
To tell my story.
To be part of a community.
To hopefully make a difference.
I'm no Michelangelo.
I'll never sculpt a David.
However, David.
I'll never stop writing.