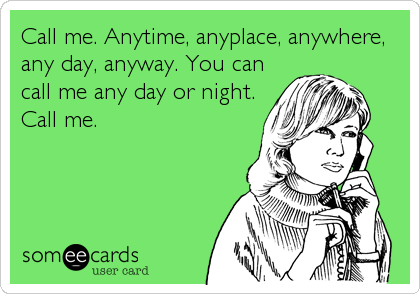 Relationships.
Damn.
They're hard.
Pick one.
That one.
How'd you improve that one today?
Like really.
What did you do today to make that relationship fly?
Make it sing.
Make it hum.
What'd you do, say, write?
Did you hit send?
Did you pick up your smartphone?
The one where you know no one's phone number.
Call anyway.
Call me.
Beep-boop-beep, boop-beep-boop, beep-boop-beep-beep.