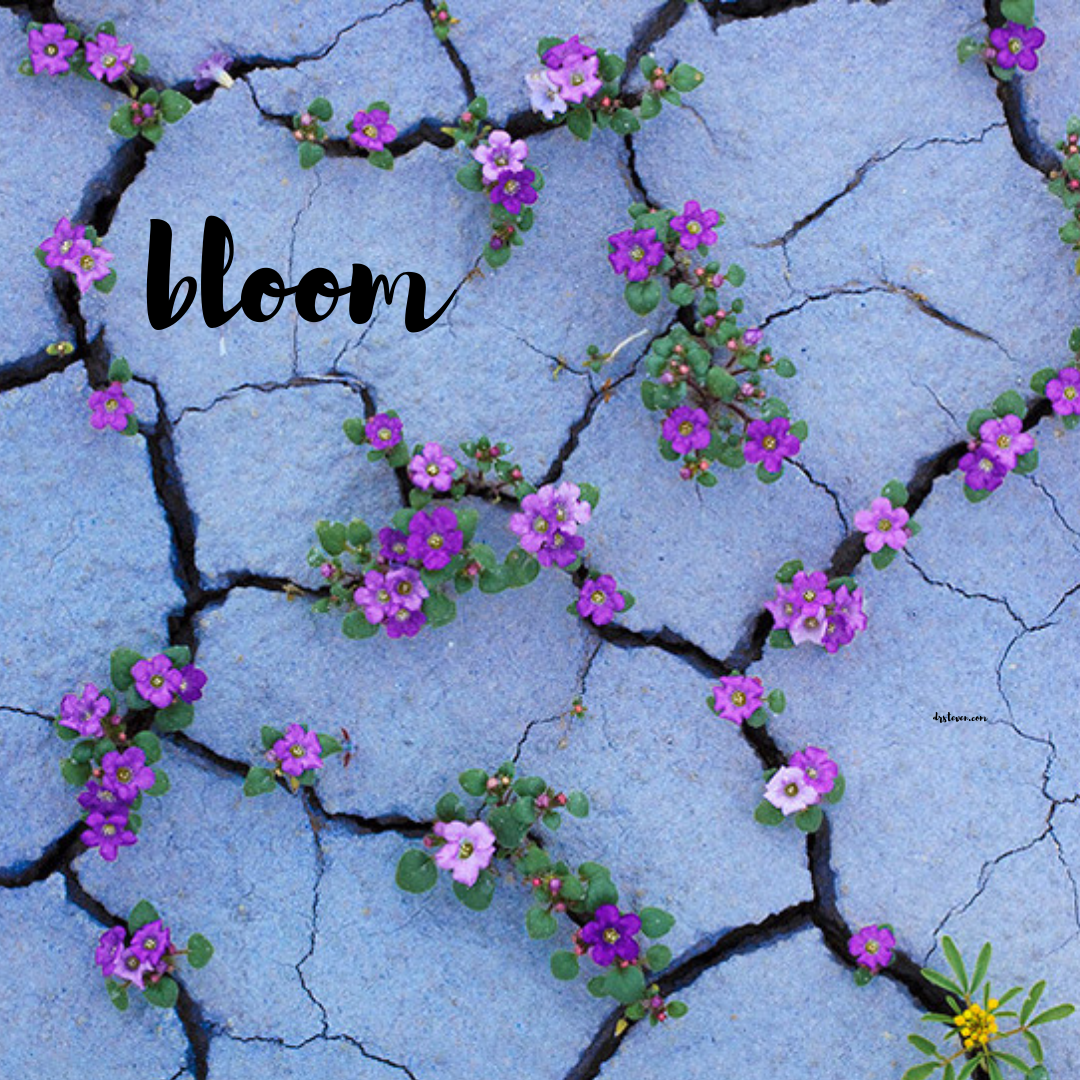 A tiny crack.
In the concrete jungle.
Tons of stress produces this rift.
Life forces pulling this city right apart.
Providing an opportunity.
To shine your light through.
So shine.
Shine so brightly that it sparks new life.
An unexpected result.
An inspiring conversation.
A whole new world.
Keep shining.
Keep working.
Keep laughing.
At your circumstances.
At the cracks.
At life itself.
Life is funny.
When you change your attitude about it.
Your attitude about the cracks that form.
Your attitude about your struggles.
Help others to laugh at life.
Despite their circumstances.
Laugh.
Persevere.
Laugh some more.
Persevere.
Reach through the crack.
Pop your head out.
Peek around.
Keep laughing.
Feel the sunshine.
Experience this unfiltered world for the first time.
For the first time in a very long time.
Bloom.
Keep laughing.
Persevere.
Keep blooming.
Concrete and all.
Bloom.