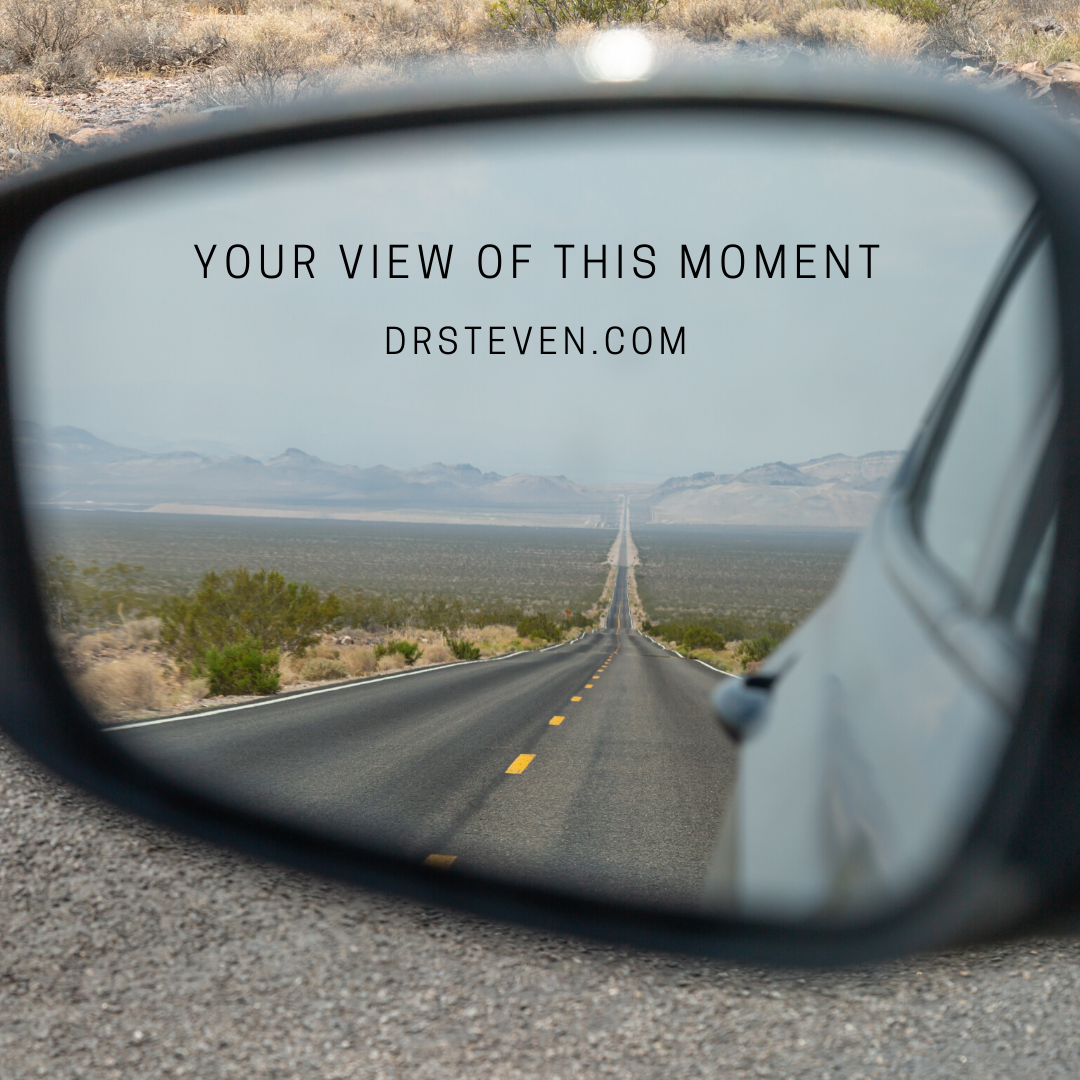 All I have is right now.
I can't even remember yesterday.
Tomorrow, tomorrow!
I'll see ya tomorrow.
Maybe I'll even love ya tomorrow.
You're always a day away from right now.
Today's view is the only thing that matters.
Am I working or playing right now?
It depends on your viewpoint.
Notice your view.
Not your screen.
Your view beyond the screen.
Beyond the phone.
Beyond your rearview mirror.
Beyond your crystal ball.
The only view that matters is your view of this moment.