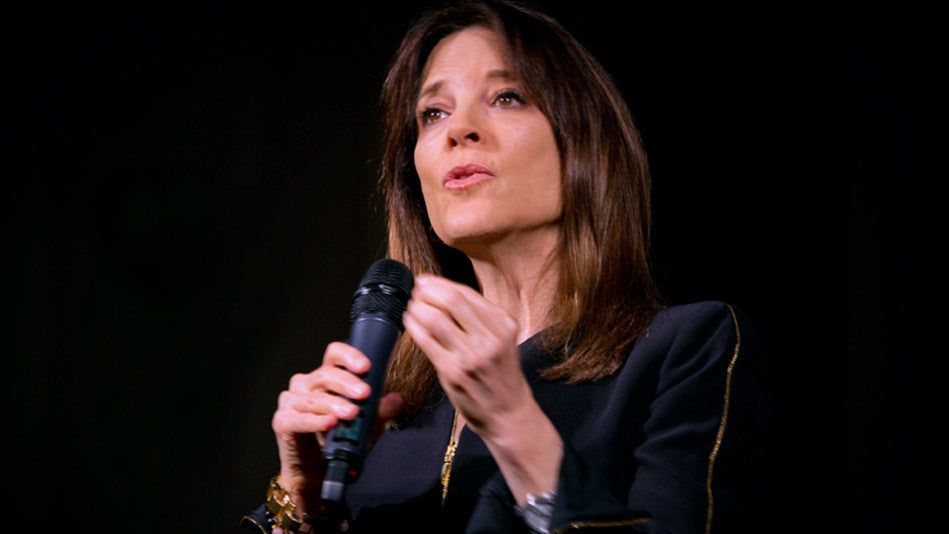 Marianne.
I listened to her speak.
About what we're born with.
About love.
About spirituality.
The spiritual part of health.
It's about everyone getting well.
Not just me.
Not just you.
But EVERYONE.
All of humanity.
The psyche has an immune system.
We absorb heartbreak.
The body is strong.
But so is our spirit.
The soul knows how to heal.
Each one of us is part of the immune system of humanity.
Be awake.
Be alive.
"Love is what we are born with. Fear is what we learn. The spiritual journey is the unlearning of fear and prejudices and the acceptance of love back in our hearts. Love is the essential reality and our purpose on earth. To be consciously aware of it, to experience love in ourselves and others, is the meaning of life. Meaning does not lie in things. Meaning lies in us." ~Marianne Williamson